No Man's Sky Beyond multiplayer Nexus revealed as launch trailer lands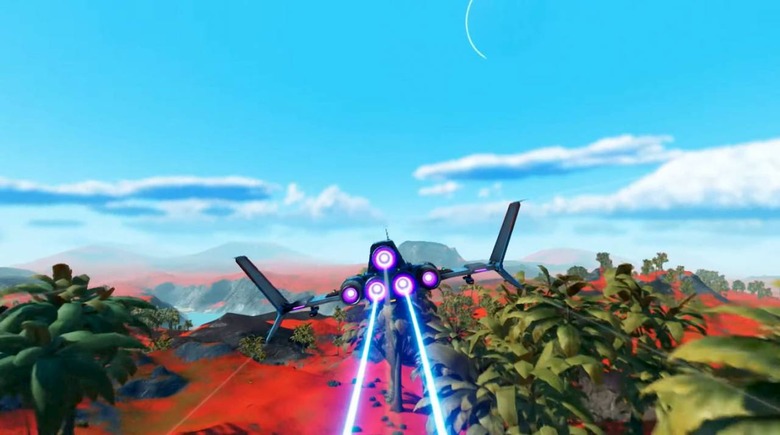 A little under a week from now, Hello Games will launch another big update for No Man's Sky. The game has come a long way since it was released back in 2016, and according to Hello Games, Beyond will grow the game even further. Apparently, Beyond is similar in size to the massive NEXT update No Man's Sky received last summer.
All of that sounds great, but so far, Hello Games has been pretty hesitant to give us many specifics about what's coming along with Beyond. We know that VR support is one of Beyond's marquee features, and we also know that the update will expand multiplayer. Up until today, we didn't know how multiplayer would expand, but now Hello Games is starting to pull the veil back a little bit.
In a post to the PlayStation Blog today, Hello Games founder Sean Murray detailed a new feature called the Nexus. He describes the Nexus as a "shared social space that brings people together and lets them play with friends or join with random strangers like never before." The Nexus is previewed in the Beyond launch trailer you see embedded above, which was also released today.
As with most things concerning Beyond, Murray didn't go into much detail about the Nexus, nor did he talk about some of the other curiosities we see in today's launch trailer (like player mounts). Considering the volatile reaction the game received shortly after launch, staying relatively quiet ahead of a new update's release is probably a good idea, lest Hello Games over-promises and under-delivers again.
Still, consider our interest piqued. In a blog post to the official No Man's Sky website, Hello Games says that it'll be telling us "a little more about some other elements of Beyond very soon." With six days left to go until Beyond releases – the update is out on August 14th – we'll certainly be keeping an eye out for those details.