No Joke: Xiaomi Just Announced A Smart Rice Cooker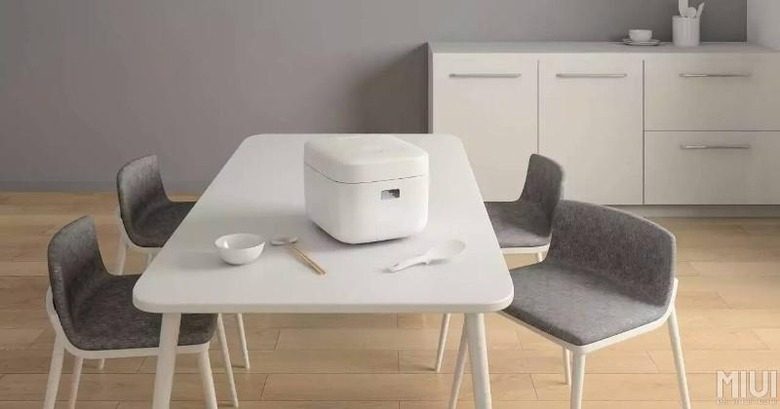 Xiaomi is often cited as the Apple of China, at least in terms of magical sales numbers. But whereas Apple keeps its device types to a minimum, Xiaomi is diversifying its products to who knows where. Beyond the usual culprits of smartphones, tablets, smart TVs, and power banks, Xiaomi also has a smart air purifier and, soon, even a smart bicycle. But before the latter takes flesh, Xiaomi first announced something a bit more down to earth, more homely, in the form of a Smart Induction Heating Pressure Rice Cooker.
It may sound absurd initially, but for Xiaomi, it makes perfect sense. After all, Samsung and LG, two of its biggest rivals in the mobile market, do have smart appliances, so why can't it? A smart rice cooker, however, might have a bigger market in China, where Xiaomi says that there is a distinct lack of rice cookers in China, let alone affordable, good quality ones. And at 999 RMB, roughly $150, this Xiaomi rice cooker definitely hits the "affordable" check box.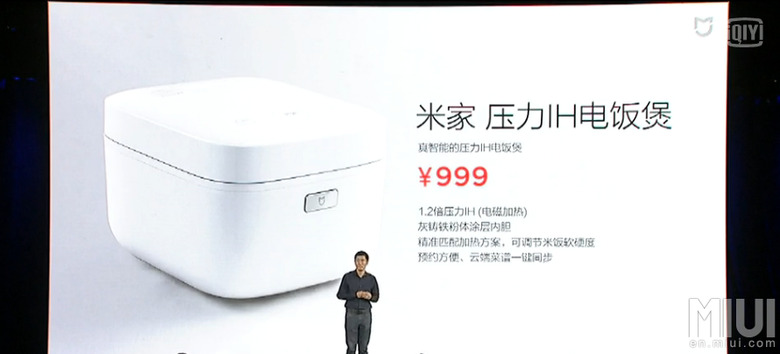 You might think that cooking rice is the simplest chore that can be done and doesn't need any smartness added, but rice connoisseurs might beg to differ. Different types of rice have different cooking requirements, times, and methods and the resulting softness of the rice depends on different factors. Xiaomi even claims that its database holds 2,450 heating methods! Cooking the perfect rice will no longer be a problem with Xiaomi's newest smart appliance. Simply scan in the barcode with the app and it will identify the type of rice and apply the appropriate cooking conditions. Or you can also manually set it, if you know what you're doing.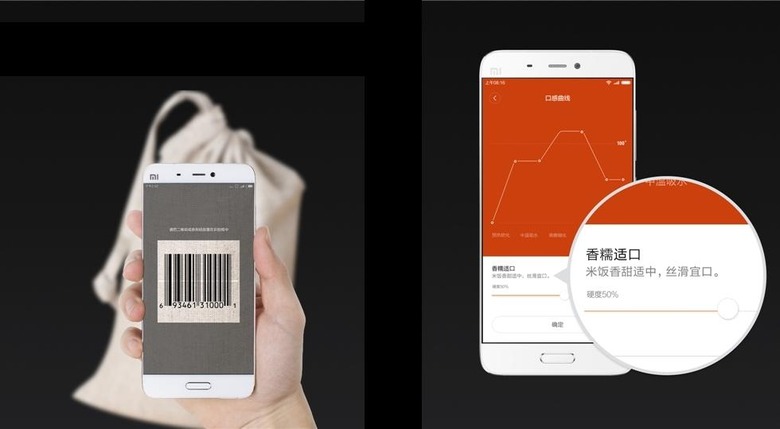 This smart rice cooker is just one of the new products that Xiaomi is lining up for its newest venture. Now formally called MIJIA, which means "Xiaomi Smart Home", this new Mi Eco-system is a not so subtle grab for prominence in the home, beyond smartphones or even TVs.
Xiaomi also made a few other announcements at its recent press event, among them the new Redmi 3 Pro. Building on the base model launched last January, the Pro version upgrades the RAM to 3 GB and doubles the storage to 32 GB. It also crams a fingerprint scanner inside the same 5-inch body. Whereas the original Redmi 3 cost 699 RMB ($110), the Redmi 3 Pro will go for 899 RMB, roughly $140.