Nixie Wearable Brings A Personal Drone To Your Wrist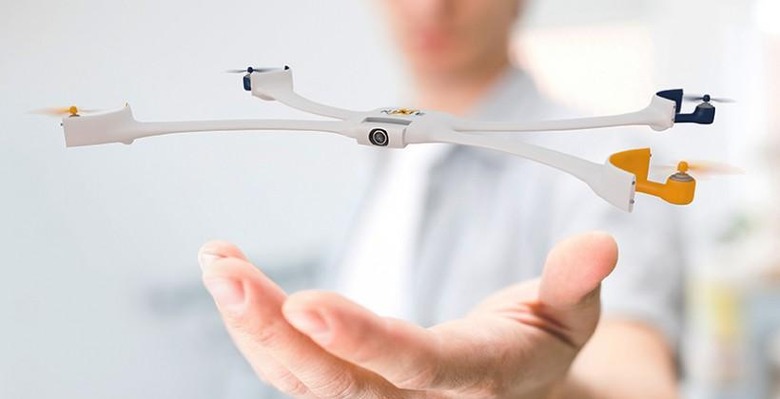 Earlier this year, Intel kicked off its Make it Wearable challenge, a mission to take wearable technology and do things with it that haven't yet been done — that, maybe, no one had even thought of yet. The finalists are in, and among them is one unique undertaking: a wearable drone that flies from your wrist when needed.
Detailed recently on The Creators Project, the wearable drone is called Nixie, and is equipped with a camera, as demonstrated in the video below. With Nixie, users could transport their own miniature drone around by strapping it to their wrist, using it during times when needed and fixing it back in place when not.
Interestingly enough, the project first started off as a pair of flying glasses, which sounds like an effective way to accidentally blind yourself. It changed course at some point and was made into a wristband instead, with the wristband transforming into a quad-copter ready to serve as your own personal paparazzi.
The quad-copter can be controlled via a remote control. One obvious use would be to record yourself from a distance doing something you couldn't ordinarily do without tapping a stranger on the shoulder and asking for a favor. The device is still in the works, with the final form for the challenge being due early in November.
SOURCE: The Creators Project