Nixeus ARC 4.0 Bluetooth speaker mini-review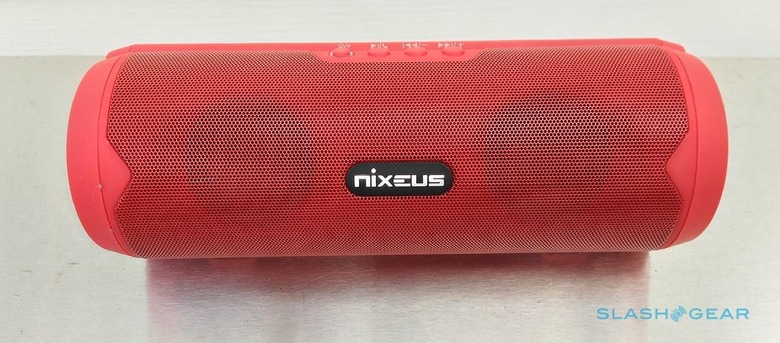 Music, as with most gadgets and entertainment in one's life, has become portable, with powerful speakers about the size of soda cans filling the market. They pack a battery, allowing them to run for hours without a wired tether; they connect to your phone or tablet over Bluetooth, eliminating the other wired tether. Many even function as a speakerphone, allowing one to take a call seamlessly, then return to their music. All these things are true of the Nixeus ARC 4.0, a wireless speaker we recently took for a spin.
The Nixeus ARC 4.0 features, as the name suggests, Bluetooth 4.0 for connecting to most modern devices on the market. There's also a regular 3.5mm wired port for using an audio cable. Another feature that has found its way into many portable speakers is a USB port, which allows someone to charge their phone or other USB device form the speaker's internal battery.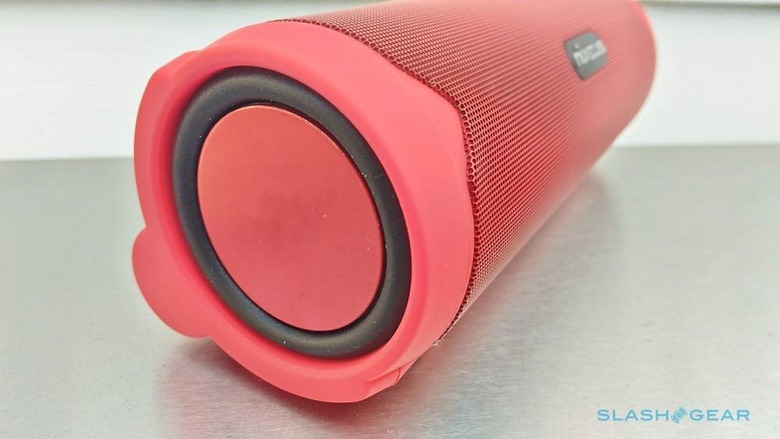 The battery is pretty robust at 5200mAh, providing so many hours of playback you'll forget you need to charge it. More than 12 hours is common; we squeezed just about right on the 18 hours of playback Nixeus promises, which eclipses many competing speaker models. This makes it suitable for use outdoors, during parties where the speaker isn't going to stay in one spot, and other similar scenarios.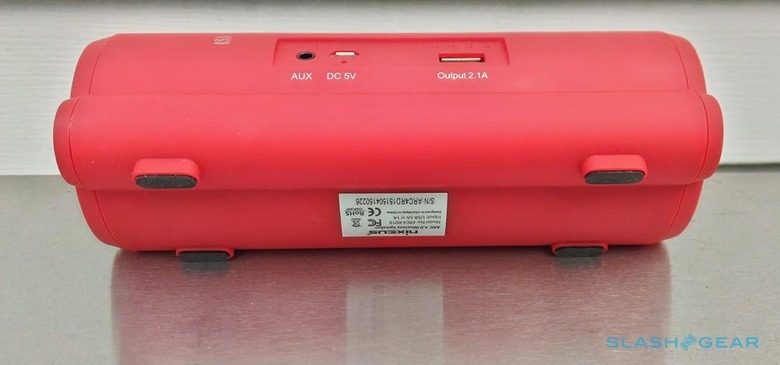 The Bluetooth supports APTX, HS, HFP, and A2DP; the maximum range is rated at 33ft, and while we didn't break out the tape measure to find out exactly how far away you can roam, we had no problem taking the speaker into various rooms at home and having it stream without hiccup from the paired tablet. Pairing, as well, is made easier via the inclusion of NFC.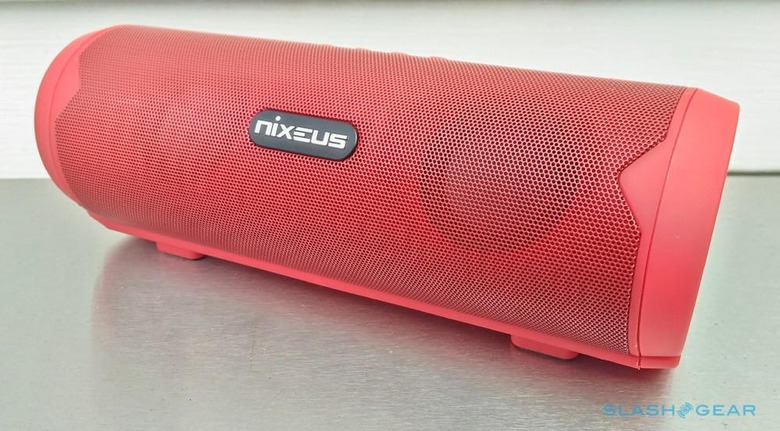 The speaker features a pair of 40mm neodymium dynamic drivers and a pair of passive radiators. The resulting audio quality is definitely toward the upper end of things, as far as Bluetooth speakers go, though it won't be challenging more expensive wireless options from big-name players like Sonos. Distortion is hardly present at higher volumes, and not present at regular listening levels. Spoken media like podcasts ring through very clearly.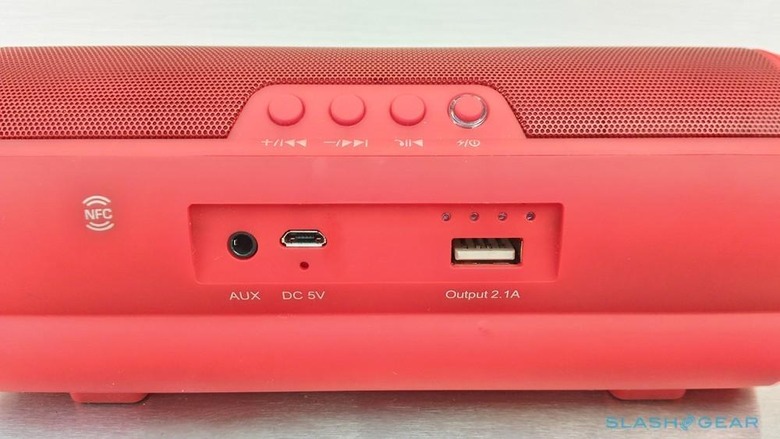 Finally, there's the design. The speaker has a common cylindrical shape with rubberized feet on the bottom; it is stable when placed on a flat surface, and won't slide off easily if nudged. The red coloring is very saturated, and complements the speaker grille nicely.
Conclusion
This is a great little Bluetooth speaker, offering better quality than some competing models in the same price range, and doing so with a handful of excellent features. The speakerphone functionality comes in handy for taking hands-free calls while paired with a smartphone, and battery charging functionality allows users to top off their phone in an emergency. The passive radiators are a nice touch, and not entirely common on speakers at this price point. The audio, finally, is perfectly clear and will suit most users just fine.
Price starts at $69 USD on Amazon.