NIU electric motorcycles throw in the 5G, autonomous driving buzzwords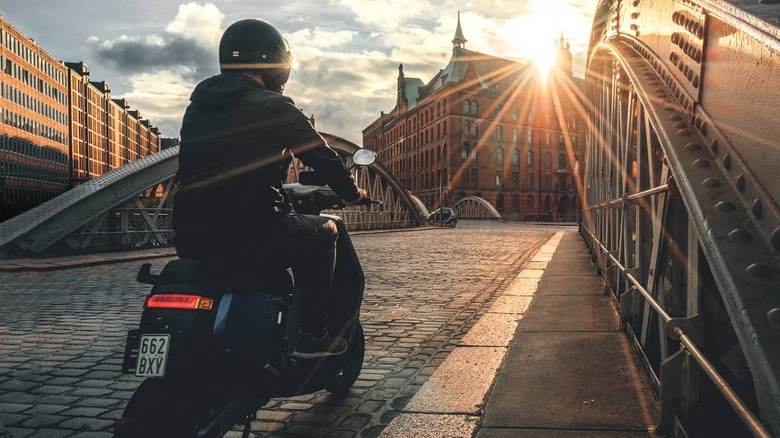 Smart e-moped maker NIU yesterday announced its launch in the US consumer market and it has more to say beyond mopeds. Joining the growing number of voices shouting "5G", the Chinese company is revealing two new electric motorcycle lines that are embracing the current trends in mobile and automotive industries. While the RQi-GT and TQi-GT have different forms and slightly different features, both are joined by a common thread, what NIU calls "5G IoT", that keeps the vehicles connected to NIU's cloud, whether you like it or not.
To some extent, NIU is really just demonstrating one of the implications of the 5G dream that its proponents are pushing. It's just that NIU's 5G IoT means that its e-bikes are always connected to its cloud, sending and receiving data that NIU promises owners will want to control their bikes and even locate them in case of theft.
The new RQi-GT line adds a powerful motor on top of that 5G IoT capability. Capable of achieving top speeds of 100 miles per hour, the performance electric motorcycle is being positioned as the perfect way to get through congested city streets and urban highways.
Although reaching only half the RQi-GT's speed, the TQi-GT has a few tricks of its own. It is the company's first self-balancing electric three-wheeler and is equipped with self-driving features you only hear about in cars. That includes self-parking and even driver safety features like anti-lock braking.
These two new electric motorcycles aren't due to be mass-produced until the second half of the year. Even then, it will take a few months more before it becomes available for purchase. It isn't known yet if NIU will bring these series to the US but, at least for now, US buyers will have to settle for its existing mopeds.