Nissan's new NISMO performance lineup rolls out at LA Auto Show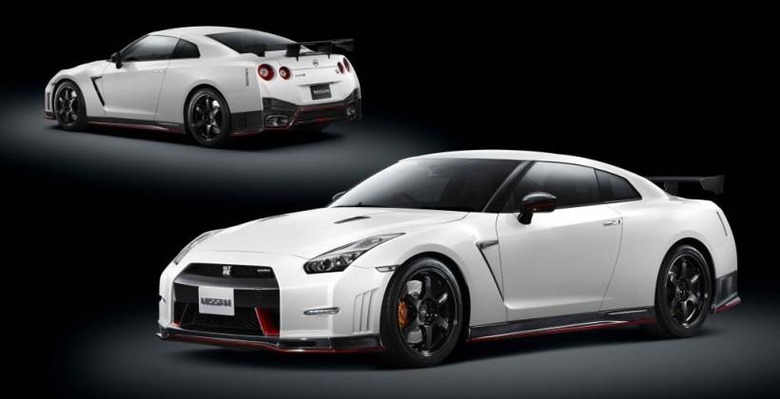 In time for this year's Los Angeles Auto Show, Nissan is, for the first time, showing the North American audience its brand new line of sports-level performance cars. From an ultra powerful sportscar to a highly advanced compact, these three new cars take years of NISMO motorsports experience and puts them on the racetrack or the highway.
At the top of the line is the 2015 GT-R NISMO, the company's fastest GT-R sportscar yet. The GT-R NISMO takes years of racing experience and research into a vehicle that definitely has many things to boast about, starting with a 600 horsepower and 481 lb-ft of torque. And it has the numbers to prove its prowess, earning a 7:08:679 lap time at the Nürburgring Nordschleife, earning the top spot among volume production cars.
While not as race-oriented as the GT-R NISMO, the new JUKE NISMO RS is no pushover. Dubbed as the king of Nissan's JUKE SUV line, the JUKE NISMO RS' slogan is "more", giving drivers more power, with a 215 horsepower engine and 210 lb-ft of torque, and more luxurious parts, such as Recaro seats and an Alcantara-wrapped steering wheel. It may not be built for speeding down a racetrack, but the JUKE NISMO RS will make you want to take the long-winding road going home just to enjoy the time behind it.
And last, but certainly not least, is the Sentra NISMO Concept, which injects the same race-oriented focus on power from NISMO into Nissan's stylish and technology-conscious Sentra sedans. In particular, the Sentra NISMO Concept is decked with more sports-oriented features than its other Sentra brethren, such as a motorsports-style cockpit inside. The car's suspension, steering, and transmission have all been tuned to NISMO-level standards. And while not reaching the same levels as the GT-R NISMO, the Sentra NISMO Concept still boats of more than 240 horsepower performance with 240 lb-ft of torque.
Here's a 10-minute video of Nissan's unveiling of its latest NISMO cars at the LA Auto Show.
The Nissan GT-R NISMO is set to launch in Japan in February next year while the US and Europe launch will be delayed later. The Nissan JUKE NISMO RS, on the other hand, is expected to go on sale worldwide in early 2014. The Nissan Sentra NISMO Concept is created as a design study and, thus, has no launch information available.
SOURCE: Nissan (GT-R NISMO), (JUKE NISMO RS), (Sentra NISMO Concept)