Nissan 'ultimate' gaming chair concepts are designed for esports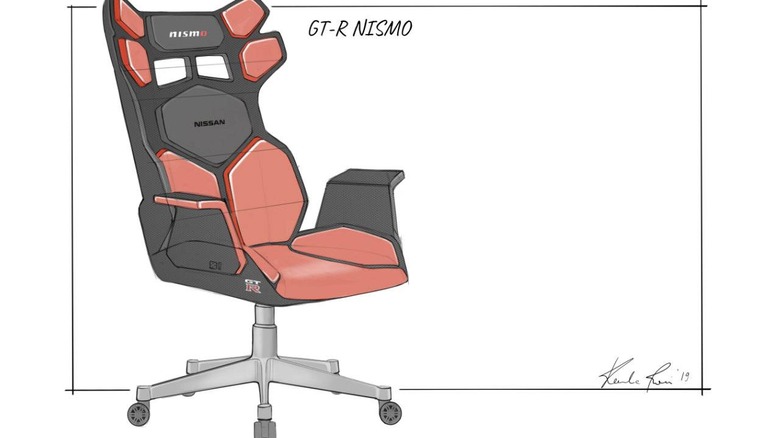 In honor of National Video Games Day, Nissan has unveiled its new concept 'ultimate esports' gaming chairs, ones designed to offer professionals both comfort and pleasant designs. The company detailed its chairs alongside concept sketches, explaining that the models were inspired by the GT-R NISMO, Armada SUV, and its LEAF EV.
Nissan has introduced three gaming chair concepts, each one based after one of the aforementioned vehicle models. The Nissan GT-R NISMO chair (above) features a sporty black and red design with a racing seat shape. The model features synthetic suede and red leather materials, as well as aluminum and carbon fiber frame components for an overall light weight.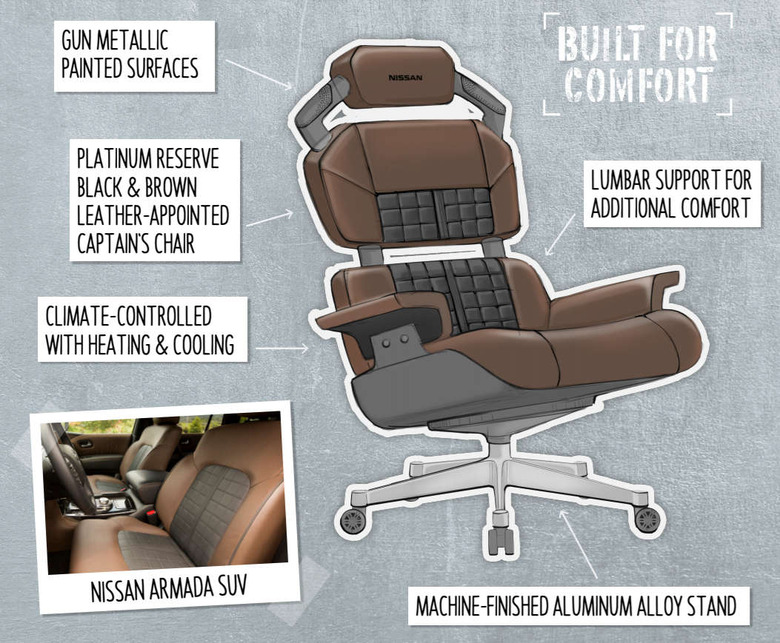 For gamers who aren't interested in the sporty look, Nissan has also unveiled the luxurious concept above, one featuring lumbar support, a seat that features both heating and cooling, and a captain's chair design made from brown and black leather. The design is rounded out with a machine-finished aluminum stand and surfaces painted a gunmetal color.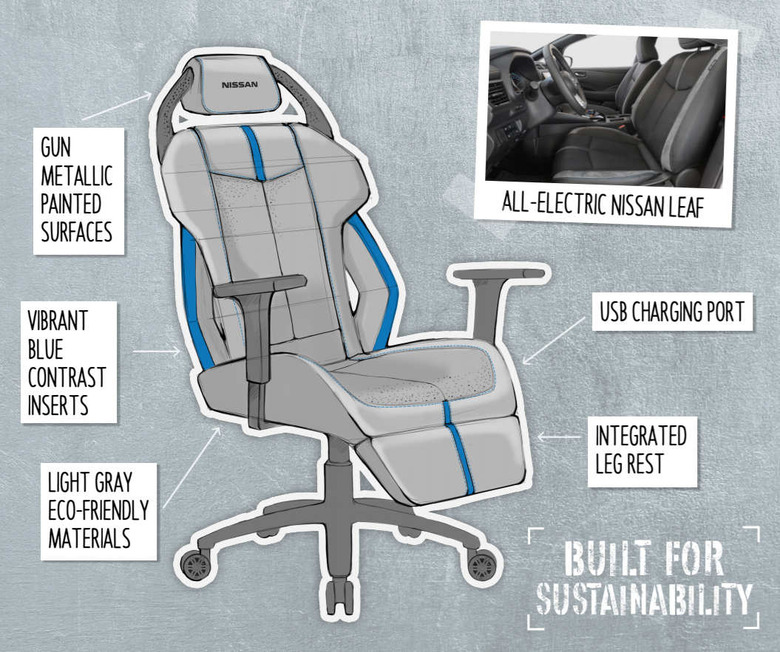 Finally, the concepts include a gaming chair inspired by Nissan's LEAF electric vehicle, one with a light gray leather design featuring 'electric' blue inserts and gunmetal painted surfaces. Built-in leg rests and USB ports underscore the EV-inspired nature of the concept.
The big design point for these concepts, according to Nissan, is that they offer both form and function, unlike many gaming chairs that are either uncomfortable or ugly, but rarely both aesthetically pleasing and comfortable for long periods of time. Despite that, Nissan says it doesn't have any plans to build and sell these chairs.