Nissan turned a GT-R into a camera car for filming the 2020 GT-R NISMO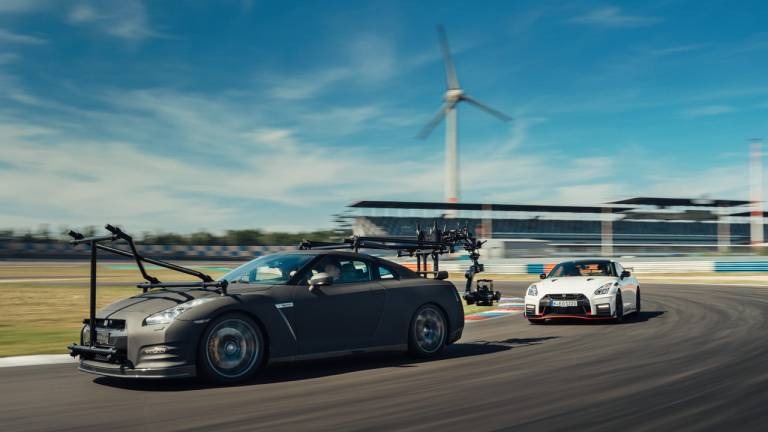 Nissan says that its 2020 Nissan GT-R NISMO is at home on the racetrack. The new ride has upgraded aerodynamics and an upgraded engine, among other details. The challenge Nissan had when it wanted to document the new ride on the racetrack was how to film the car. It decided to hire a man called Mauro Calo.
Calo is a professional precision driver and automotive video expert known for his work on movies and TV. To film the GT-R Nismo on the track, the team took another GT-R and converted it into a purpose-built racing car. The GT-R camera car was fitted with a custom tubular structure that was welded to the chassis and could hold the weight of a professional carbon fiber gimbal camera mounting system.
Nissan says that normally for this sort of work, Calo would use a high-performance SUV, but that wouldn't work for the GT-R. Nissan says that the low center of gravity, adjustable sports suspension, and four-seat configuration makes the GT-R the perfect base car for a camera rig of this sort.
To operate the camera car requires Calo at the wheel, a gimbal operator, a focus puller, and a director can be in the car at the same time. Calo had driven the GT-R for photo and video shoots before and says he knew what a great car it was. After the camera car was sorted, the two GT-Rs headed to the Lausitzring in Brandenburg, Germany, for filming.
It's unclear what will happen to the GT-R camera car now that the filming is over. Perhaps it will be used to film other automotive content with Calo and his crew. A video of the camera car in action can be seen above.