Nissan recalls 153,000 SUVs over braking issues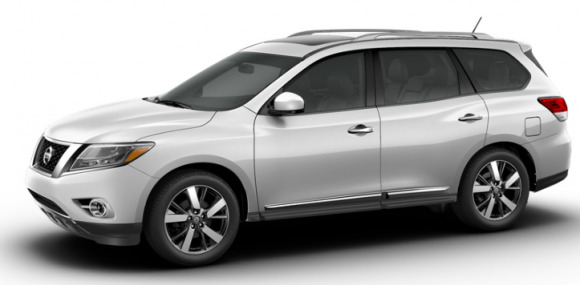 Following yesterday's Hyundai Genesis recall, another auto maker has recalled some of its vehicles over braking problems, this time around being Nissan. About 153,000 of the maker's SUVs are being recalled, according to the NHTSA, with many of them being the new 2013 and 2014 Pathfinders. Suzuki has also recalled about 210,000 motorcycles over braking issues.
For Nissan, the maker is recalling 2013 and 2014 Pathfinders, 2014 Infiniti QX60s, and 2013 Infinti JX35 models. Of these, a bit over 100,000 are Pathfinders, with all models suffering a potential problem with the antilock braking system that could result in a crash. Says the maker, on rough roads light braking can result in greater stopping distances than anticipated by the driver, causing a potential wreck.
According to a statement from Nissan received by the New York Times, no known accidents have resulted from this problem. This is different from the issue concerning the Hyundai Genesis sedans, which are experiencing fluid loss and possible corrosion or a faulty module. With that particular issue, some crashes have resulted, and the auto maker was already in the process of servicing the vehicles when it decided to issue a recall.
Nissan has had a rough time with its newest SUVs, with this marking the third time in the past year that the 2013 Pathfinder and the Infiniti JX35 have been recalled, with past problems also including brake problems and issues with the air bags. According to the NYT, the NHTSA is looking into potential transmission issues with the Pathfinder and JX35. The recall is voluntary.
SOURCE: The New York Times