Nissan GT-R Drone built to keep up with the 2017 GT-R car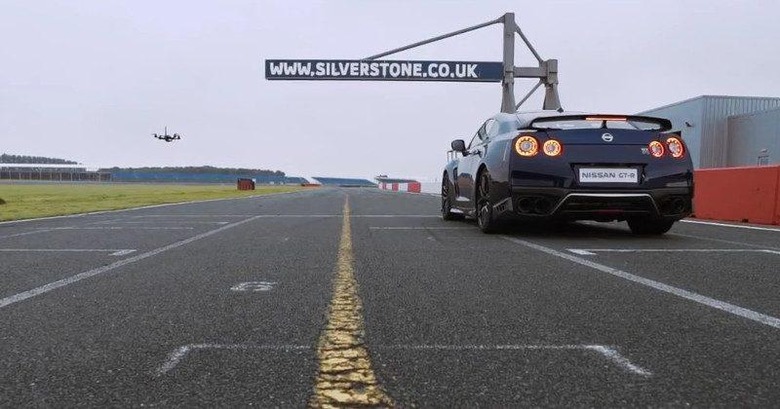 Trying to keep up with a race car in order to film it in high-speed action, while not impossible for a human to accomplish, would be dangerous and inefficient. Cases like these are where robots come in. To be able to catch up with the 2017 Nissan GT-R race car while filming it, Nissan decided to make its own drone. A racing drone for that matter. Meet the Nissan GT-R Drone, billed to be one of the fastest in the world. And it take pretty videos of equally fast race cars, too!
Nissan might be an expert on fast things on wheels, but it might not be so when flying machines are concerned. That's why the car maker enlisted the expertise of Tornado XBlades Racing, champions of the World Drone Prix, to design the GT-R Drone. Unlike your run of the mill drones, even the more expensive ones, this Nissan flying quadcopter uses a low drag canopy and is fine tuned for racing. It utilizes four propellers driven by 2000kV XNova motors.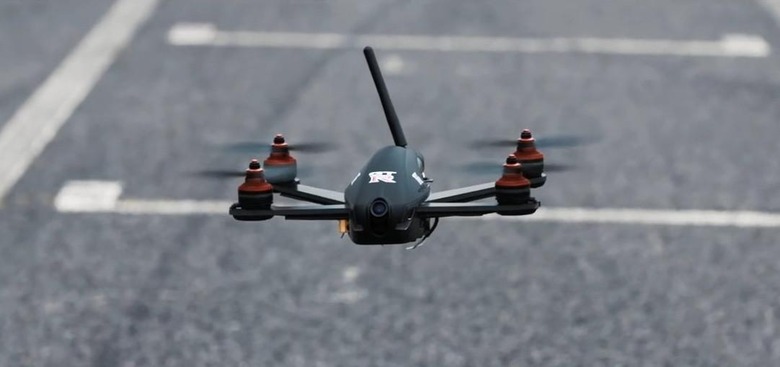 The result? An astounding zero to 100 km/h acceleration in just 1.3 seconds. That was enough to, more or less, keep pace with the 2017 GT-R race car, powered by a 3.8-liter 24-valve V6 engine. And that's not only for straight lines either. Corners are also no problem for both racing monsters.
The 2017 Nissan GT-R was driven by NISMO driver Ricardo Sanchez while the GT-R Drone was controlled, from a safe distance, by James Bowles, 2015 British National Drone Racing champion. And, of course, the GT-R Drone wasn't built simply to race but to also bear witness to it, making it one of the fastest First Person View racing drones in the industry.