Nissan Gripz concept is a sports crossover with a Volt-like powertrain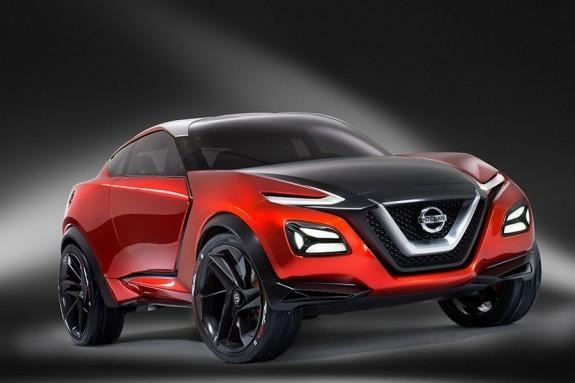 Earlier this month Nissan began to tease a new concept car that at first seemed to be the new Juke. Nissan has now revealed that teased concept car and while it looks very Juke in some aspects, the crossover is called the Gripz concept. Nissan calls the Gripz a sporty, compact crossover for younger generations.
Nissan says that the Gripz car blends the practicality of a crossover with the performance of a sports car. Gripz has EV tech inside with a Series hybrid system dubbed "Pure Drive" e-power. On the outside, the vehicle is designed to have the smaller footprint or a compact crossover with the silhouette of a sports car with a raised ride height.
The design is intended to bring to mind the Nissan Safari Rally winning 240Z from the 70s. In the Gripz Concept the EV tech inside uses an efficient gas engine to power an electric motor, the same motor found in the Nissan Leaf. Gripz sounds like the Chevy Volt in that respect.
Dimensions of the Gripz Concept are 4100mm long x 1890mm wide x 1500mm high with a 2589mm wheelbase. Nissan has offered no indication of if the concept will eventually go into production. If it does, certainly the fancy Lamborghini style doors will disappear. We could still see some styling hints from the Gripz concept make their way to the next-gen Juke.