Nissan crossover concept teased could be the new Juke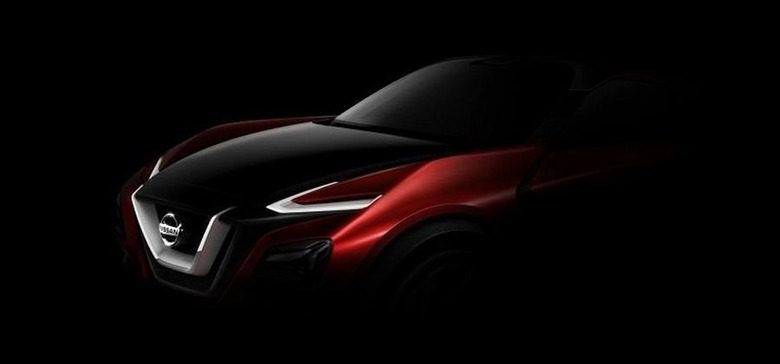 We already know a next gen Juke is in the works that will be based on a platform Nissan shares with a partner. What we don't know just yet is exactly what the new Juke will look like or just when it might hit dealerships. Nissan has offered up a new teaser image today for what it says is a crossover concept.
The concept will make its official debut at the Frankfurt Motor Show so we won't have too long to wait to see the full car. Nissan hasn't said that this concept is the new Juke, only that it's a crossover. In fact that it's a crossover and when we can see the full vehicle for the first time is all Nissan has said.
Looking at the front of the car, it looks very much like the Juke with its lights high up on the fenders. The front fenders are also highly arched and rise above the hood line of the car, just as the Juke does. Some rumors suggest that this could be a new Z car, which seems unlikely to me.
Knowing that Nissan is working on a new Juke, which is a crossover, my money says this is it. If this is a Juke, it looks like the separate headlights and turn signals might have been combined. Those extra headlights are the part that turns some off about the Juke.
SOURCE: Autocar