Nissan expands hood latch recall with 640k more cars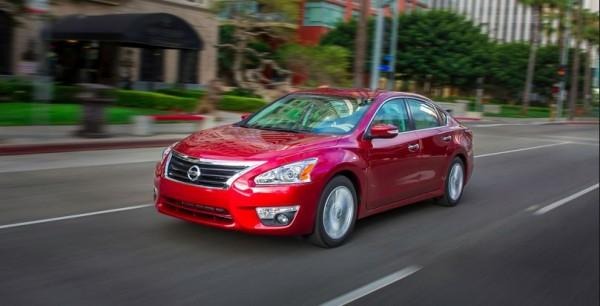 Nissan has expanded a previous recall to include about 640,000 more vehicles, the reason being due to a potentially faulty hood latch that could allow the hood to fly upwards onto the windshield when the operator is driving. This includes some of the auto maker's newest Altima sedans, and brings the recall total — including the previous recall — to nearly 1.1 million cars across the globe. The National Highway Traffic Safety Administration recently released documents related to the recall.
The term "pop the hood" refers to a two-part hood latch system, with the primary latch allowing the hood to pop upward, while a secondary latch keeps the hood from opening completely unless it is manually opened. That secondary hood latch might not work properly on the vehicles that have been recalled, however, and so if the hood isn't latched down completely, it may blow open from the force of air while driving.
Nissan has been recalling vehicles for this problem for a while now, with the first recall having taken place back in October 2014. Under that recall, 238,000 Altima vehicles were recalled. Following that, another similar recall happened in January, when 216,000 cars from different models were recalled. In this latest recall, 640,000 or so 2013 to 2015 Nissan Altimas are being tacked on.
Some reports have been received about the hoods flying open, but there have been no reports of injuries or accidents as a result. Owners will be notified to take their cars in for serving, during which the hood latch will be replaced or modified, depending on what is needed. And, as always, make sure your hood is fully latched down before driving.
SOURCE: USA Today