Nissan 370Z Roadster Is No More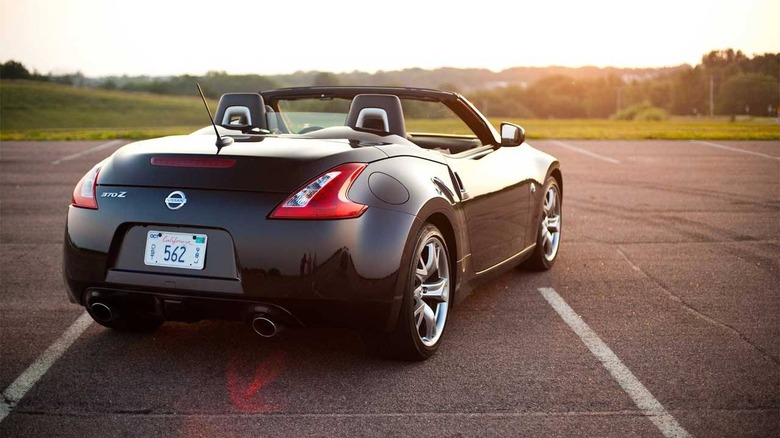 Not long ago Nissan unveiled the pricing for its 2020 370Z lineup including the high-end Nismo and the cool 50th Anniversary edition of the car. One model curiously missing from the price list was the 370Z roadster. The convertible version of the car has been part of the 370Z line since 2009 when it debuted as a 2010 model.
Nissan has now confirmed that the Roadster has been discontinued starting in the 2020 model year. The move is no surprise, when was the last time you saw one of the roadsters on a Nissan lot or on the road? The car is as rare as hen's teeth.
The 370Z car overall isn't selling well for Nissan, and some rumors have predicted that the 370Z would go away altogether. At the 2019 New York International Auto Show where the 370Z 50th Anniversary edition was unveiled chief product specialist for GT-R and Nismo, Hiroshi Tamura declined to confirm any next-generation plans for the 370Z or the GT-R.
All Tamura would say on the next-gen cars is that customers will determine the future of both rides. Neither are big sellers for Nissan, but Tamura did note that both were very important to the Nissan brand. The challenge for the 370Z against its peers is its higher price; the car starts at $30,985, the fact that it is a two-seater, and its performance are also factors in its poor sales.
If you move up to the 370Z Nismo you will spend $48,085 for a car that has only 350hp, a base Mustang GT is much cheaper and would run rings around the Nismo at the drag strip and on a road course. The 370Z has been predicted to die off for a long time, and while the coupe soldiers on, the roadster has died off.