NIO ES8 electric SUV launches in China along with a battery rental plan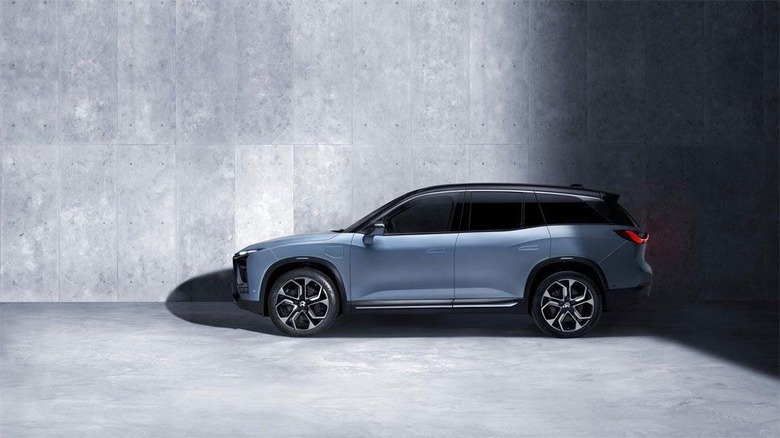 Chinese buyers looking to get away from cars that pollute have a new green option available called the NIO ES8. The SUV has officially launched in China and has a base price of RMB 448,000 (about $68,000) and has an available battery rental plan. The SUV is a 7-seater high-performance SUV that is eligible for subsidies. NIO is also offering a Founder's Edition version of the EV for RMB 548,000.
An available battery rental plan gives buyers an RMB 100,000 discount on the purchase price. The rental plan will cost RMB 1,280 monthly and provides battery upgrade services, roadside assistance, and nationwide charging among other things.
The ES8 has 480 kilowatts of power and 840 Newton meters of torque going to all four wheels. The vehicle can go from 0-100 km/h in 4.4 seconds. NIO equips the car with active air suspension for comfort. The battery pack is a 70-kilowatt-hour liquid-cooled unit using VDA square cell batteries inside.
Those batteries promise the highest energy density of its kind with a 2,000-charge lifecycle. The range for the ES8 at an average speed of 60 kph is 355 kilometers. NIO also notes that the ES8 has the highest amount of aluminum found in any mass production car.
The vehicle is a 3-row, 7-seat SUV and it has a lounge seat and child-care mode. The seats are wrapped in Nappa leather. For air quality, the vehicle has an activated carbon and HEPA filter along with a negative ion generator. The vehicle also has NIO Pilot driver assistance system and NOMI, the first in-car AI in the world.
SOURCE: NIO