Nintendo's new Switch could last even longer thanks to some clever screen tech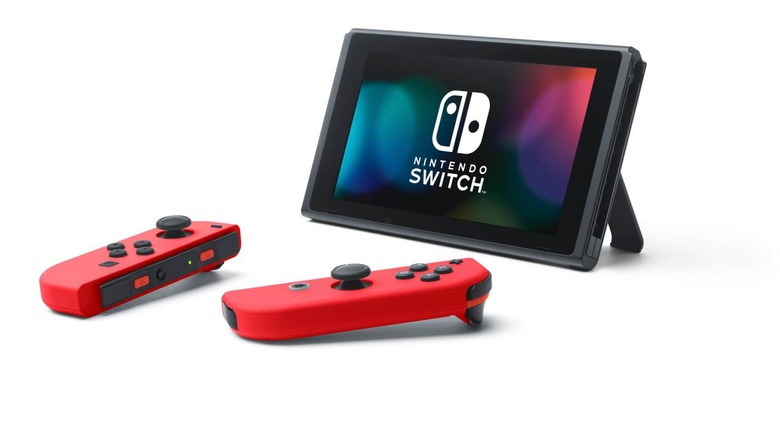 We're going through something of a period of change for the Nintendo Switch. Not only is Nintendo primed to launch the Switch Lite – a smaller, handheld-only version of its hybrid console – but it's also about to launch a new standard Switch model. There aren't many differences between the Switch we currently have and the new model that will replace it, save for an increase in battery life.
However, it may not be long before Switch consoles are sporting a new display. Sharp will apparently be providing indium gallium zinc oxide (IGZO) displays for the Nintendo Switch. Sharp executive vice president Katsuaki Nomura confirmed to The Wall Street Journal that his company is making these displays for a video game client, with a previous WSJ report claiming that Sharp is one of Nintendo's new supply partners for the Switch.
Though IGZO displays boast support for high resolutions, that probably isn't a major selling point for Nintendo, as the Switch's handheld resolution is only 720p. However, IGZO displays are also durable and energy efficient, two things that the Switch definitely needs given its portable nature.
Nomura didn't say which Switch models will sport IGZO displays, and Nintendo didn't have anything to say to The Wall Street Journal about its report. Even if these displays aren't used in the Switch Lite or in the new standard Switch, there's always a chance we could see them implemented in future hardware revisions – WSJ has spoken to sources "familiar with Nintendo's product planning" who say that that company has "ideas for further updates to the Switch lineup."
So, maybe if we one day see the rumored Switch Pro (or whatever you'd like to call it), it'll be sporting one of these Sharp IGZO displays. We'll see if Nintendo or Sharp say anything further to say about this, so stay tuned for more.