Nintendo's Miitomo app is coming to the US this week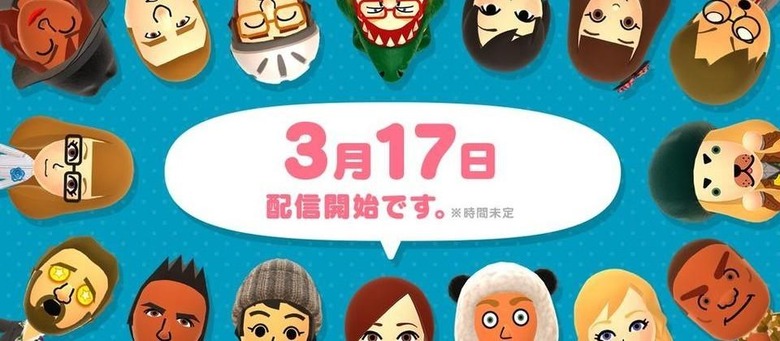 Nintendo is one of the few companies that has been absent on our mobile phones. The most obvious reason for that is fact that they absolutely dominate the handheld gaming market with the 3DS. That's why it was so surprising when the company announced their first smartphone app, Miitomo. And now we finally have a release date for the US, and it's coming up quick.
Despite the company being focused almost entirely on games, Miitomo is more of a social app than a game. You'll create a Mii, or use one from your Wii or Wii U, and connect with other players. You can talk to the other players, and you can also take photos with your Mii in the real world. Of course, like any free app, there are microtransactions, which allow you to buy clothing and accessories for your character.
The app has been live in Japan since March 17th, and Nintendo noted that they had gained over a million users in the first three days alone. The US release date has been strangely absent, but we've finally gotten wind of it. Nintendo will be releasing it in just two days, on March 31st.
Look for it to show up on Thursday on both Apple and Android app stores. You'll then be able to connect it to your My Nintendo account to earn various bonuses from using the app.
VIA: Destructoid