Nintendo's Mario Day deals are now up for grabs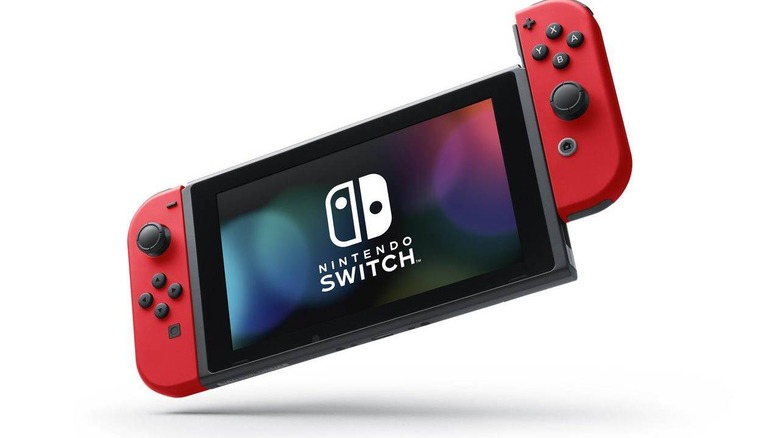 As a reminder to all of you with a Nintendo Switch or those looking to buy a Switch, Nintendo's Mario Day sales are on now available. Though Mario Day was yesterday – March 10th, or MAR10 – Nintendo is running sales for the entire week. This is an opportunity to get a Switch with some kind of bonus, which is a fairly rare sight thanks to the console's success, or discounts on some of Nintendo's more popular first-party games.
The console deal Nintendo is running for this week offers 50% off one of five Switch games featuring Mario when you buy a Switch at full retail price. The games eligible for this deal are Super Mario Odyssey, Mario Kart 8 Deluxe, Super Mario Party, Mario Tennis Aces, and the recently-released New Super Mario Bros. U Deluxe.
While a 50% discount on titles like Super Mario Odyssey or New Super Mario Bros. U Deluxe is tempting – those games probably won't go on sale very often, after all – it's worth keeping in mind that Nintendo is also offering a Switch console bundle that comes with a $35 eShop credit. That's probably the better deal if you can find it, especially considering the Mario Day sales that are directed at people who already own a Switch.
Nintendo has also discounted the five games listed above by $20 on the eShop, bringing each of them down to $40. Assuming you buy the bundle that offers the $35 eShop credit, that means you can get one of these Mario titles for a mere $5, which is definitely better than the half-off deal Nintendo is running for other Switch purchases.
Amazon, for the record, is also offering that $20 discount on digital games, while you can find the console deal at retailers like Walmart, Target, and GameStop. These deals will be around until March 16th or as long as supplies last, so you've got until the end of the week to decide on what – if anything – you're going to buy.