Nintendo's Black Friday eShop Sale Has Rare Switch Discounts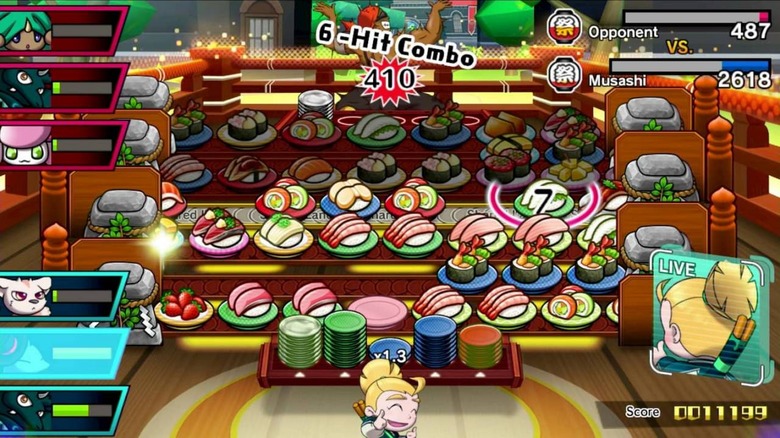 Nearly a week after Nintendo announced a Black Friday eShop sale for Europe, the company today finally confirmed a similar sale for the US. Nintendo's eShop discounts for the US begin today and run until the beginning of December, giving Switch owners plenty of time to peruse the deals. While there are a number of games on sale during this promo, this could be particularly good for those who have been waiting for price drops on some of the Switch's first-party titles.
The list Nintendo of America shared today isn't as densely packed as the one we saw for Europe, but in any case, there are still some solid discounts. Some sales that immediately stick out include 30% off The Legend of Zelda: Breath of the Wild, Captain Toad: Treasure Tracker, and New Super Mario Bros. U Deluxe. Snipperclips and Sushi Striker: The Way of Sushido – two more Nintendo-published games – are 50% off each.
Sadly, it seems there aren't any discounts on Super Mario Odyssey or Fire Emblem: Three Houses, which are two of the Switch's must-have games along with Breath of the Wild. There are, however, plenty of discounts on third-party titles, including 50% off both The Elder Scrolls V: Skyrim and DOOM.
Indie deals that might be worth checking out include Terraria at 30% off, Slay the Spire at 20% off, Wargroove for 30% off, and Cat Quest at a not-insignificant 65% off. There are also a few 3DS deals to be had for those looking to pick up some games for Nintendo's aging handheld, but unsurprisingly, most of the deals are for Switch games.
Nintendo's eShop sale kicks off today and runs until December 4th at 11:59 PM PT. That means you've got a week to make your buying decisions, assuming you choose to pick some games up. You can check out all of the deals by heading over to the Nintendo eShop.