Nintendo Wii Vitality Sensor revealed at E3 2009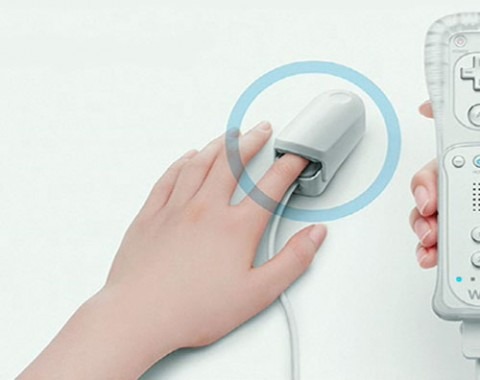 The Nintendo press event at E3 2009 is done and over now but we're still giving you the scoop on what went down. We got a look at the Wii Vitality Sensor today, which is a new gadget that's meant to complement the Wii Fit line up.
The Vitality Sensor hooks onto the Wii remote and then you just place your finger inside of it. The device then measures your pulse rate. The idea behind this gizmo is to keep track of your heart rate during exercise and help you attain a goal heart rate.
However, it can also be used to help you calm down and slow your heart rate. That's all we know at this point. Pricing is still unavailable and a release date isn't expected until next year.