Nintendo Wii took off running further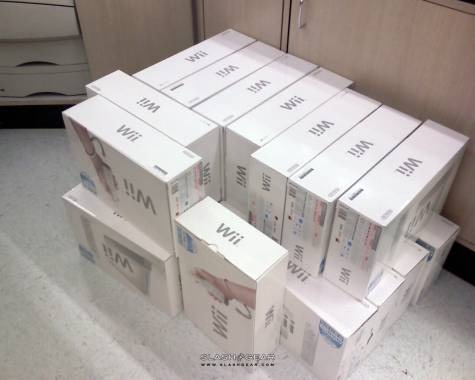 Nintendo clearly having issues keeping up with consumer demand on their Wii system production, but the Wii stays strong in sales figure during the month of April. I still cannot find any Nintendo Wii on my local GameStop, Wal-Mart, or Target.
In the month of April, Nintendo sold 360,000 units of Wii in United States alone, while Sony only sold 82,000 PS3 consoles. Microsoft did pretty well selling 174,000 of its Xbox 360 for the same period of time.
However Sony still have good success with PS2 selling more than Microsoft's Xbox 360 with 194,000 units sold in April. The PS2 have over 38 millions unit sold stamp on its resume since its release in October 2000.
At this time, Nintendo is clearly winning the race to be the most successful next-gen console. Nintendo has sold 2.5 million units of Wii, while PS3 is tagging far behind only with 1.3 million units sold and Xbox 360 with 5.4 unit sold since 2005.
Nintendo Wii is Widening the Gap [via gearlog]