Nintendo Wii to get storage solution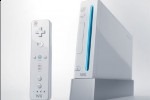 Nintendo announced at the Game Developer Conference that the Wii will now be able to utilize SDHC cards up to 32GB for users to store their WiiWare, Virtual Console video games, and Channels directly on the cards. This feature will be included in latest update through the update menu.
Nintendo President Satoru Iwata also unveiled that the Wii has shipped over 50 Million units, and also revealed a new WiiWare downloadable called Rock N' Roll Climber which uses the Wii balance board to simulate rock climbing.
Iwata also revealed the next upcoming Zelda title: "Legend of Zelda: Spirit Tracks."  The game "will utilise the intuitive touch control of Phantom Hourglass" on the Nintendo DSi.
[Via Pocket-Lint]