Nintendo Wii 2 Coming in 2011, Featuring HD Output and Blu-ray?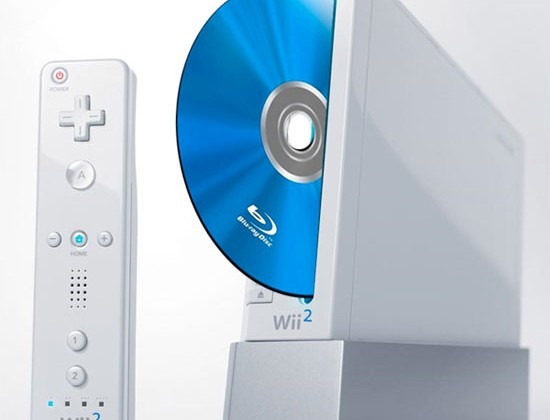 Hot on the heels that Nintendo has managed to sell 30 million units of the wildly popular Nintendo Wii (here in the US), comes a new rumor, mingling with an old one. Nothing wrong with that — if you hear a rumor enough, doesn't it mean it has to come true? In the case of the Wii, which at the moment doesn't support HD gaming (or anything, for that matter), it's that jump to high definition that's got some people firing up the rumor mill yet again.
While we've heard Nintendo go on the record and say that a next-generation Wii is still a ways off, there's no reason to think that they're being serious. After all, throwing everyone off, and giving them a huge surprise is part of the fun. Supposedly, the Wii 2 will not only be able to support HD output, but it will also have a Blu-ray drive tucked away inside. Now, we're all for believing that Nintendo, as a whole, would love to get into the HD aspect of gaming and what not, but adding that Blu-ray player just puts a wrench in the whole system.
Not that it's impossible. After all, it's not like they can just put an HD drive — wouldn't get much use, after all. So, adding the Blu-ray drive makes sense for what it is, and while digital downloads may become the main event in the next race for console domination, that doesn't mean that people still won't want to buy (and use) Blu-ray discs. At this point, if Nintendo does anything to actually improve their next generation Wii, it will probably be another monster success.
[via DVICE]