Nintendo unveils new DSi XL bundles for holidays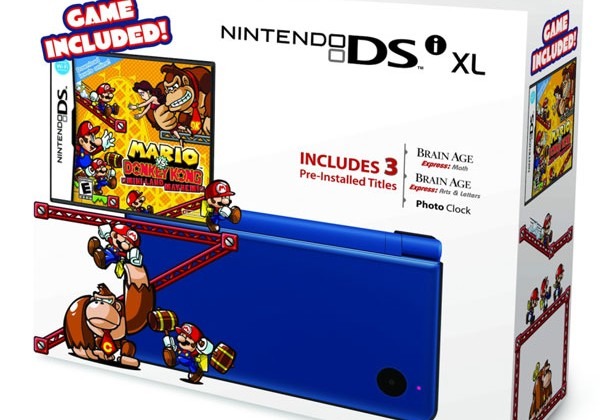 Nintendo has announced that it has two new bundle packs coming in time for the holiday season that pack in the DSi XL and some games to get players going. The new DSi XL bundles are available in blue or rose color is and they both offer the same games inside. The only difference between the two is the color of the DSi XL with one aimed at girls and the other at boys.
The main game that is included with the bundle packs is the Mario vs. Donkey Kong: Mini-Land Mayhem title. This game has players helping Mario to rescue Pauline by guiding the Mini Mario through over 200 puzzle levels using the stylus on the touch screen. The game lets the player download additional levels as well.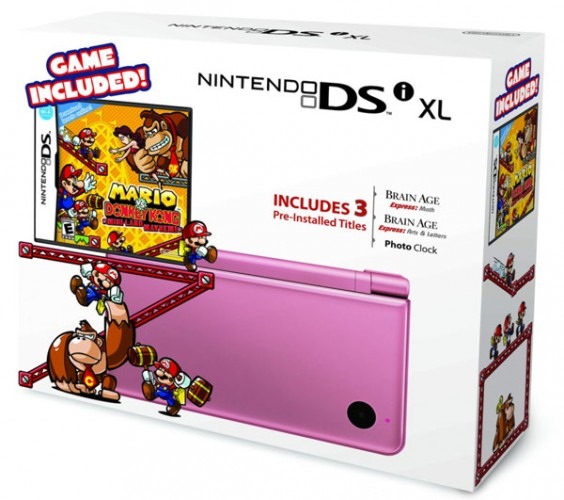 The DSi XL bundle also has Brain Age Express: Math, Brain Age Express: Arts & Letters, and Photo Clock pre-installed as well. Either of the bundle colors will sell for $169.99 and will be available starting November 6.