Nintendo TVii hits Wii U in US and Canada on December 20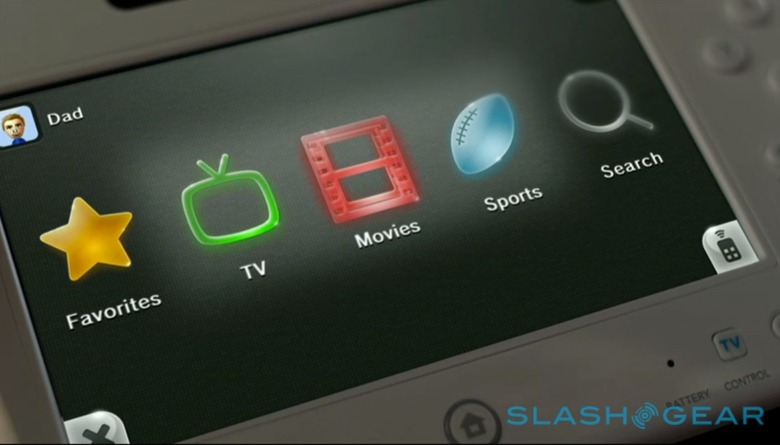 Nintendo's TVii update for the Wii U will land in the US and Canada on December 20, the company has announced, turning the motion-tracking console into a smart TV hub. Eventually promising to take control of your TiVo box, as well as cable and satellite TV, and on-demand content, the TVii service allows users to access Hulu Plus and Netflix from their Wii U GamePad.
Nintendo's original plan had been to include the TVii functionality from launch, though that quickly slipped to the promise of a launch-day update. Unforeseen delays, however, pushed that back to mid-December.
A surprise addition to the Wii U's spec sheet, TVii also includes various social integration features, including the ability to share what they're watching – and how they feel about it – via Nintendo's own Miiverse, or through Facebook and Twitter. The GamePad can also be used as a second screen, showing actor bios, show information, sports scores, and more, while leaving the main TV free to show the content itself.
At launch, TVii will support cable and satellite providers in both the US and Canada. You'll need to be in the US to get Amazon Instant Video and Hulu Plus access, while Netflix and TiVo integration will arrive early in the new year, again in the US. However, the regular Netflix application will remain a standalone option from the Wii U's main screen in the meantime.
Japan got the TVii update earlier this month. However, Nintendo is still yet to confirm a launch date for the smart TV service in Europe.