Nintendo teases big Switch eShop sale to close out 2019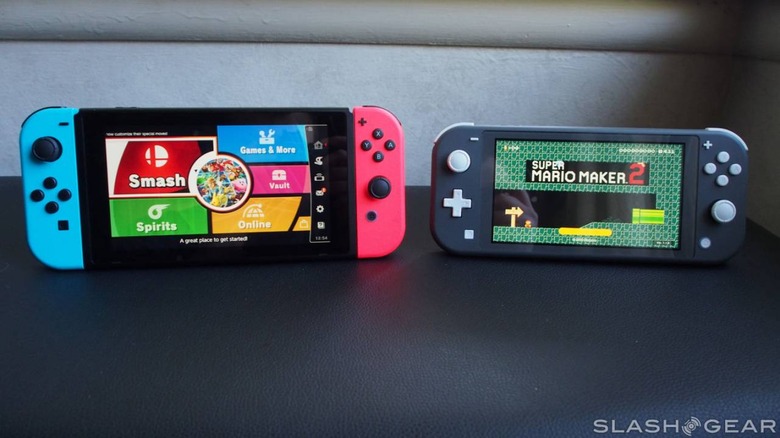 As we close in on the end of the year, there are a lot of gamers out there who are looking forward to big sales. One of the most famous holiday sales is Steam's Winter Sale, but there will plenty more to peruse as we close out 2019. GOG's Winter Sale, for instance, is already in full swing, and it looks like Nintendo may soon be joining the fray with a sale of its own.
According to a new tweet published by Nintendo UK, we'll see a pretty massive eShop sale kick off this week. The sale is set to begin on December 19th and will see some 700 games discounted. Discounts will run as deep at 80% off in some cases, so it sounds like this sale will wind up being the most notable eShop sale of the year.
❄️ 🎄 Our Festive Offers 2019 #eShop sale begins 19/12 at 14:00 (UK time)! pic.twitter.com/0JKsneEy60

— Nintendo UK (@NintendoUK) December 16, 2019
While most people will probably be on the lookout for Switch deals, we imagine that a healthy number of 3DS games will be discounted too. Nintendo UK says that the sale kicks off at 2:00 PM GMT on the 19th, but aside from that, we don't know anything else about it.
We don't even know if this sale is happening here in the US, for that matter. At the time of this writing, Nintendo of America is quiet about this sale – it hasn't said anything about it on Twitter and we haven't seen a press release announcing it yet. This has been par for the course lately, as we usually see Nintendo UK announce something while Nintendo of America takes a few days longer to make the same announcement for those of us on the other side of Atlantic.
Of course, it's also possible that this tweet from Nintendo UK was sent out early. Whatever the reason for Nintendo of America's silence, we can probably assume that this sale will be happening here in North America too. We'll keep an eye out for more details, so stay tuned.