Nintendo teams up with Vans for retro sneaker line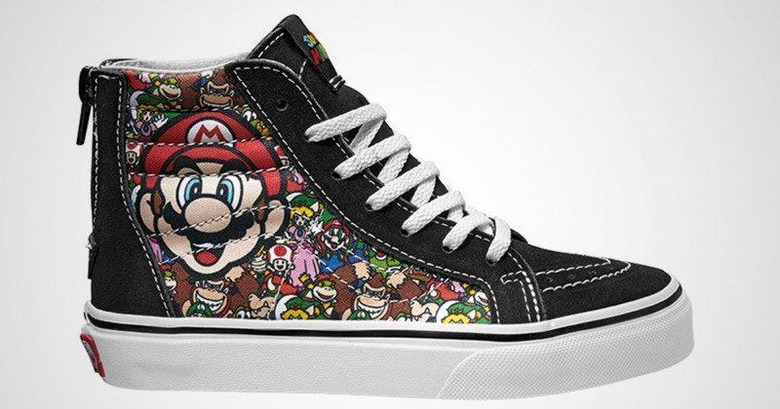 If you're in the market for some new kicks, and you aren't just wanting something boring and ordinary, the people at Vans have your back. They're known for teaming up with various pop culture brands in order to feature icons on special editions of their shoes. And now they're teaming up with Nintendo to bring your favorite retro characters to their popular sneakers.
If you're hoping for modern versions of your favorite Nintendo characters on these kicks, you're going to be disappointed. The new collection coming from Vans is all about classic characters from the glorious 8-bit days. You'll find characters from the original Mario and Zelda games, as well as those from Duck Hunt, and even Donkey Kong. There's even one dedicated to the original NES controller.
So far, they've only released images of eight designs. However, the company has announced that there will be more designs announced sometime later in the summer.
The entire line will be launching sometime in June, so you won't have to wait too much longer for them to arrive. While pricing hasn't been announced, expect to pay a premium for your favorite 8-bit Nintendo characters.
Which one is your favorite? Personally, I think the classic Mario cartoon one is my style.
VIA: SoleCollector