Nintendo Switch weekly eShop update: Wargroove is here at last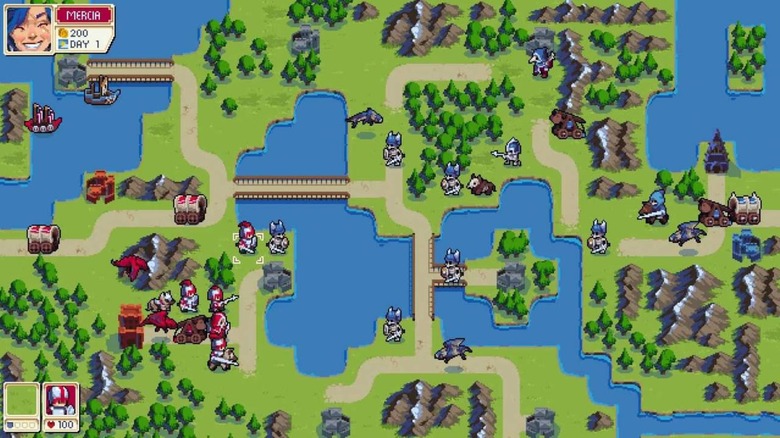 It's Thursday, and Switch owners know what that means: a new batch of games heading to the Nintendo eShop has been revealed. This week, the headliner is unquestionably Wargroove, a strategy game from the folks at Chucklefish that at least somewhat resembles the Advance Wars game of yore. A lot of people have been looking forward to this game for a long time, and now it's finally here.
Well, it's almost here, as it doesn't launch until tomorrow, February 1. Still, a single day of waiting is nothing compared to the two years Switch owners have been waiting thus far. Wargroove was revealed in the very first Nindies Showcase Nintendo held back in January 2017, before the Switch even launched. While many of the games it debuted alongside have long since release, a solid launch date for Wargoove didn't materialize until last week.
While we imagine most Switch owners will primarily be interested in Wargroove this week, there are plenty of other titles heading to the eShop. Those who enjoy a challenge will probably want to check out Downwell, a rougelike platformer that first appeared on iOS and Windows back in 2015. Check out the full list of upcoming releases below:
Nintendo Switch

AGARTHA-S

Akihabara CRASH! 123STAGE+1

Airheart – Tales of broken Wings

Arcade Archives BOMB JACK

Avenger Bird (available February 5)

Bad North – Demo Version (available February 2)

Balance Blox

Bleep Bloop

BOMBFEST

CHRONO CLASH: Fantasy Tactics

Downwell

Dragon Marked for Death: Advanced Attackers

Dragon Marked for Death: Frontline Fighters

Eggggg – The platform puker

Farm Together (available February 1)

Fishing Star World Tour

Forgotten Tales – Day of the Dead

Gabbuchi

Halcyon 6: Starbase Commander

Magic Nations (available February 4)

Merchants of Kaidan

Monkey Wall

Necrosphere Deluxe

New Star Manager

Onigiri

Paladin

Perry Pig Jump

Piczle Colors

Planetarian

Robothorium

SmuggleCraft

Stray Cat Doors

Tangledeep

The Book of Unwritten Tales 2 (available February 5)

The Path of Motus (available February 5)

Thea: The Awakening (available February 1)

Wargroove (available February 1)

Zombie Night Terror

Zombie Panic in Wonderland DX

Nintendo 3DS

Etrian Odyssey Nexus
After a few relatively quiet weeks, it seems that we're back to a packed release schedule for the Switch eShop. The 3DS is also getting a little love this week with the release of a new game in the long-running Etrian Odyssey series, so if you like that particular brand of dungeon crawlers, it might be worth dusting off the old handheld to check this out. Are there any games you're looking forward to this week? Head down to the comments section and let us know!