Nintendo Switch weekly eShop update: Mini-games and tactical battles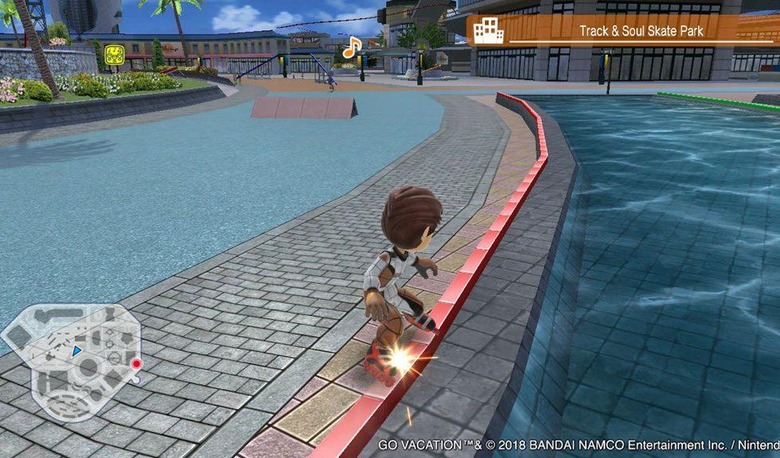 It's Thursday, which means it's time to learn about the Nintendo eShop releases for the week ahead. This week, Nintendo's primary focus is on Go Vacation and Banner Saga 3 for the Switch. As always, though, there are plenty of indie games landing on the eShop, including one beloved action RPG that has made quite a name for itself over the past decade.
In Go Vacation, players will explore Kawawii Island, where they can participate in more than 50 activities that offer both co-op and competitive play. This is actually an HD port of the Wii title of the same name, which is turning seven-years-old here in 2018. If you like the Wii version, then, it might be worth checking out this enhanced port on the Switch.
We'll also see the third and final installment of The Banner Saga arrive on the Switch this week, along with other platforms like Xbox One, PS4, and PC. The first two Banner Saga titles made their way to Switch earlier in the year, so if you missed these games when they were new, this is a good opportunity to get up to speed and play the trilogy in full. Have a look at the full list of games hitting the eShop over the course of the next week:
Nintendo Switch

ACA NEOGEO THE KING OF FIGHTERS '97

Arcade Archives OMEGA FIGHTER

Arcade Archives Sky Skipper

Banner Saga 3

Bud Spencer & Terence Hill – Slaps And Beans

Candle: The Power of the Flame

Code of Princess EX (available July 31)

Crossing Souls

Element (available July 27)

Final Light, The Prison (available July 27)

FLASHBACK (available July 31)

Flat Heroes – Demo Version

Go Vacation (available July 27)

Hello Neighbor (available July 27)

Piczle Lines DX 500 More Puzzles!

Pure / Electric Love "Everyone else!" – Ema Sakura

Pure / Electric Love "Look at my eyes!" – Moe Yamauchi

Sleep Tight

State of Anarchy: Master of Mayehm (available August 1)

Titan Quest (available July 31)

Zaccaria Pinball

Nintendo 3DS

RTO 3
That beloved action RPG we mentioned earlier in the article is none other than Titan Quest, which is something of a surprising port given its age. Still, Titan Quest has gone through a period of revival recently, with an enhanced Anniversary Edition launching back in 2016 and a new expansion releasing at the end of last year. Are you thinking about picking up any of these games this week? Head down to the comments section and let us know!