Nintendo Switch weekly eShop update: Arts and crafts with Yoshi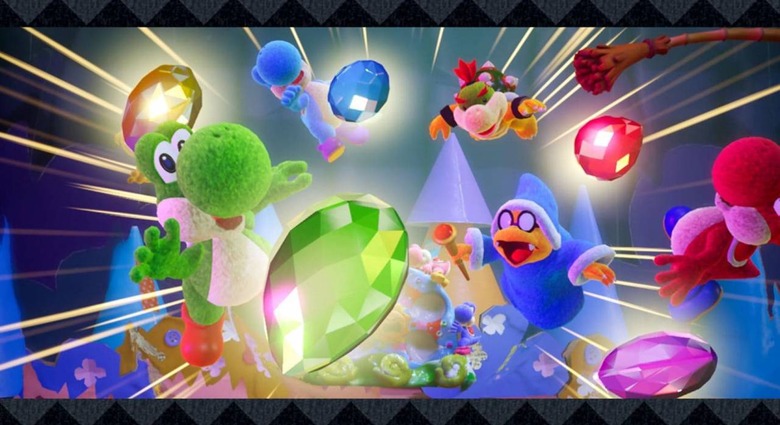 For the past couple of weeks, the weekly Switch eShop update has been packed to the brim with indie titles and not much else. Today, our attention shifts somewhat away from indie games and back to triple-A titles with the impending release of Yoshi's Crafted World. Something of a spiritual successor to Yoshi's Wooly World on the Wii U, this time the angle is arts and crafts instead of knitting, with the game of course being just as colorful and lighthearted as you'd expect a Yoshi game to be.
Yoshi's Crafted World is definitely the headliner of this week's eShop update, but that doesn't mean it's the only big name on the way. We'll also see the release of Darksiders Warmastered Edition on the Switch, which is certainly a fitting launch given the frequent comparisons between it and The Legend of Zelda series.
The third game Nintendo highlighted in today's announcement is The World Next Door, which promises "lightning-fast puzzle battles, powerful storytelling and immersive visual novel elements." Have a look at the full list of upcoming releases below:
Nintendo Switch
• 12 Labours of Hercules
• ACA NEOGEO BASEBALL STARS 2
• Airfield Mania
• AngerForce: Reloaded for Nintendo Switch (available April 2)
• Bow to Blood: Last Captain Standing (available April 3)
• Cel Damage HD
• Croixluer Sigma
• Darkest Hunter (available April 1)
• Darksiders Warmastered Edition (available April 2)
• Event Horizon (available March 29)
• FUN! FUN! Animal Park
• GODS Remastered (available March 29)
• GOKEN
• INFERNO CLIMBER: REBORN
• Istanbul: Digital Edition
• JUNK PLANET
• Lyrica
• METAGAL (available March 29)
• Power Rangers: Battle for the Grid
• President F.net
• SEGA AGES Alex Kidd in Miracle World
• SEGA AGES Gain Ground
• Shadow Blade: Reload (available April 3)
• She Remembered Caterpillars
• Snow Battle Princess Sayuki
• SpellKeeper (available April 2)
• The World Next Door
• Ultrawings
• Undead's Building
• UNI
• Warparth
• Yoshi's Crafted World (available March 29)
The Nintendo Switch is going to have a pretty busy April, as games like Dragon's Dogma: Dark Arisen, Nintendo Labo's VR Kit, Mortal Kombat 11, and Super Meat Boy Forever are all scheduled to launch on the console next month. Aside from Labo VR, the next first-party Nintendo game coming to Switch is Super Mario Maker 2, which is slated to hit sometime in June. We'll have more information on that when it's available, but for now, head down to the comments section and let us know if you'll be picking up any of this week's games.