Nintendo Switch upgrade program rumor shot down by Nintendo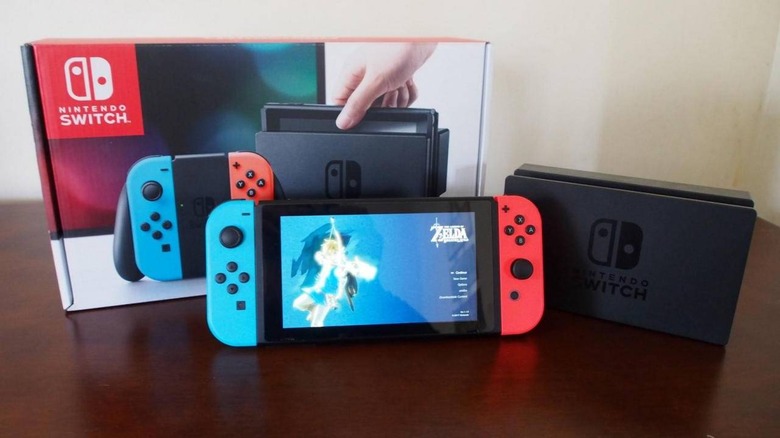 Despite the newfound prestige and popularity that Nintendo now enjoys because of the Switch, in some ways, it is still the same Nintendo that some have grown to love to hate. The company can be quite old-fashioned in its business practices, which may have benefits in terms of stability and predictability but not in keeping up with the times or blazing a new trail. Just when everyone thought that it will be leading a new trend of upgrading old consoles, it quickly and officially dashes all hope of trading in an old Switch for a new one.
To be fair, rumors of that Nintendo Switch trade-in program was too good to be true. According to various reports, Nintendo customer support reportedly said that the company would upgrade Switches bought past July 17 to the new model for free provided owners handle the expenses for shipping the unit back to Nintendo.
In a statement to The Verge, a Nintendo spokesperson practically called it fake news. The company has no exchange program for the Switch. All other inquiries are to be sent to its support channels and that's that. It would have definitely been a precedent and positive PR for the company but, truth be told, it doesn't really make business sense. At least as far as making profits go.
After all, Nintendo will want people to buy the new Switch, not exchange one for free. Especially considering the 4 to 9 hour battery life might be enough reason for owners to want to upgrade. That said, those owners definitely face a tough decision considering that is the only real significant difference between old and new models.
The difference between the old Switch and the Switch Lite is, of course, bigger and offers the same long battery life plus a cheaper price tag at the expense of some features. Whether upgrading to the new Nintendo Switch or switching to a Lite model, be sure to check out our guide for transferring to a new Switch to make it a less harrowing experience.