Nintendo Switch Owners Are Getting This Next Big Indie Game First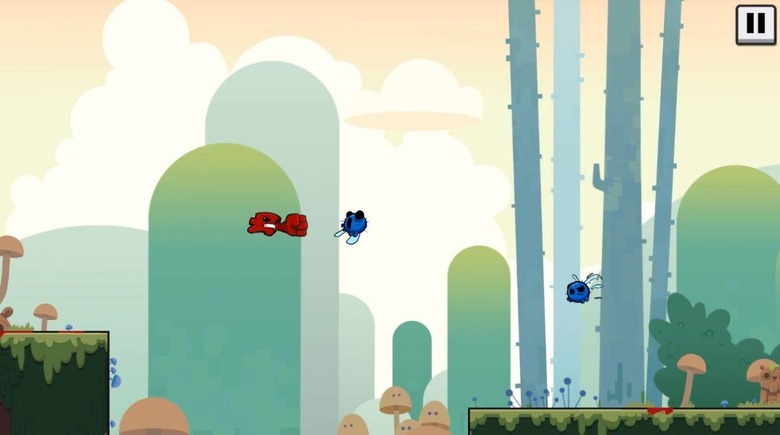 Nintendo hosted a new Nindies showcase today, and like the last one we received back in February, this one focused entirely on upcoming games for the Nintendo Switch. Though much of the focus for the rest of the year will be on first-party Nintendo games like Super Mario Odyssey and Fire Emblem Warriors, there seem to be a lot of great indie titles coming to the Switch as well, with Nintendo running down a rather long list today.
Nintendo started things off with a bang, too, revealing that not only is Super Meat Boy Forever inbound for Nintendo's latest console, but also that it will launch on the Switch first. Super Meat Boy Forever will be quite a bit different from its predecessor, as it's more of an endless runner instead of a platformer. Still, it seems that Super Meat Boy's challenging platform mechanics remain, so that should please fans of the first game. There's no release date set for Super Meat Boy Forever yet, but when it arrives in 2018, Switch owners will be the first to play it.
Another big reveal comes from Suda51 and his studio Grasshopper Manufacture. As it turns out, we're getting a new No More Heroes to celebrate the series' 10th anniversary. The game is called No More Heroes: Travis Strikes Again, and Switch fans might be pleased to learn that it'll be a Switch exclusive when it arrives in 2018.
There were a few other notable reveals during Nintendo's showcase. Steamworld Dig 2 finally got a release date, and we learned that indie PC hit Poly Bridge will be coming to Switch later this year. Have a look at a list of all the games previewed today – along with their release dates – below.
Super Meat Boy Forever – 2018

Shovel Knight: King of Cards – Early 2018

Mom Hid My Game – Late 2017

Golf Story – September 2017

Floor Kids – Holiday 2017

Wulver Blade – September 2017

Poly Bridge – Holiday 2017

Kentucky Route Zero: TV Edition – 2018

Earth Atlantis – Fall 2017

Next Up Hero – 2018

Steamworld Dig 2 – September 21

Malaka – 2018

Yono and the Celestial Elephants – October 2017

Dragon Marked for Death – Winter

Battle Chef Brigade – Holiday 2017

Morphies Law – Winter

Sausage Sports Club – Fall 2017

Light Fingers – Early 2018

Nine Parchments – Holiday 2017

No More Heroes: Travis Strikes Again – 2018
So, there you have it. When combined with the unreleased games from the presentation we saw back in February, it looks like the Switch has a good number of indie games on the way. Many of these will be out in time for the holiday season as well, giving those who score a Switch as a gift a lot to to check out. Hopefully we'll get some solid release dates for a lot of these games in the next month or two, so stay tuned.