Nintendo Switch Online Vouchers Serve Up Two Games With Cut Price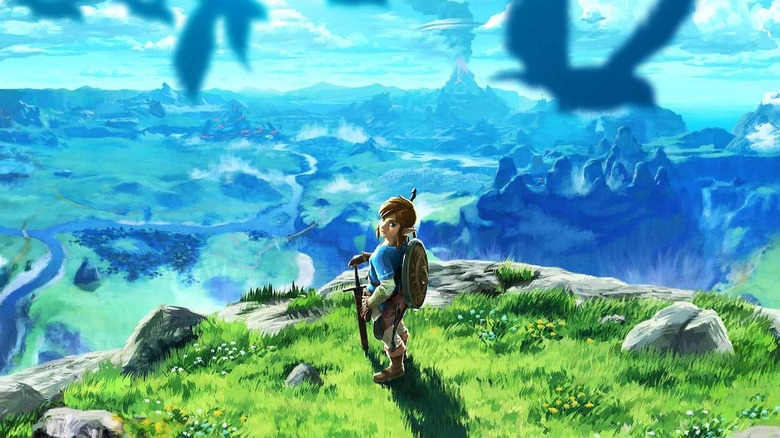 The most recent Nintendo Direct offered up a lot of information about Super Mario Maker 2, but at the end of it, Nintendo made a rather surprising announcement. The company revealed a new voucher program that essentially lets Switch owners buy two games of their choice at a discount. It's only available to Switch Online subscribers as well, so it's another way Nintendo is trying to make these subscriptions look more tempting to people who are on the fence.
Nintendo Switch Game Vouchers, as they're officially called, cost $99.99 for a pair and allow buyers to exchange them for one game each. If, then, you buy two games that would normally cost $59.99 – as most first-party Nintendo games do – you'd save a grand total of $19.99 on both. For the record, $19.99 is how much a year of Nintendo Switch Online costs, so between that discount from the vouchers and the cost of signing up for Switch Online, it's a wash.
The list of games you can select your two titles from has some big names on it, and while it's mostly comprised of Nintendo's own Switch releases, there are some third-party games on there as well. Some of the titles made by third-party developers include Octopath Traveler, Go Vacation, and The World Ends with You: Final Remix, though in all cases, the games eligible for this offer were published by Nintendo.
Other than those games, the list contains some of the Switch's biggest hits like The Legend of Zelda: Breath of the Wild, Super Mario Odyssey, Mario Kart 8 Deluxe, and even Super Mario Maker 2. You don't need to use both vouchers at the same time – the only requirement as far redemption is concerned is that they must be used within 12 months after they're purchased.
Nintendo says that these vouchers will be available until July 31st, 2019, so you've got a little over two months to decide if you want to pick up a pair. Are you going to purchase these vouchers? If you are, what are the two games you're looking at? Head down to the comments section and let us know!