Nintendo Switch Online Twitch Prime promo: The fine print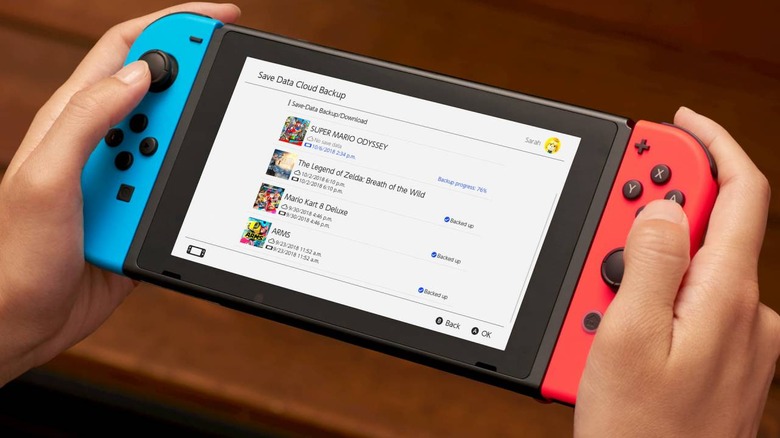 Last night, Amazon and Nintendo announced an exciting new Twitch Prime promo that gives members up to a year of Nintendo Switch Online for free. Given that a year's subscription to the service costs $20 at its cheapest, that isn't a bad deal at all. Like most promotions, though, there's some fine print to consider before you link your Nintendo and Twitch accounts to redeem your free Switch Online time.
None of these caveats are deal breakers necessarily, but they might be good to know before you go to redeem your subscription to Switch Online. The first and arguably the most important is made plain right on the Twitch Prime page for the promo: you can't actually claim the entire year all at once. Instead, you can only claim the first three months now and the final nine months after 60 days.
That, of course, means that you can't get a full year of Switch Online just by signing up for a Twitch Prime trial and dropping it after your first month. For those of us Twitch Prime members who get our membership through Amazon Prime, that probably won't be a problem, but if you're not already a member, the fact that you'll be paying for at least two months of Twitch Prime to get the full year of Switch Online is certainly something to consider.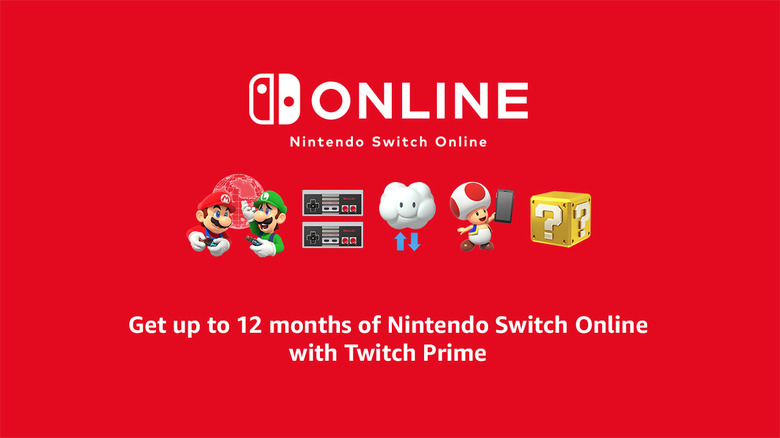 For the rest of the rules you should know, we head to the FAQ on that same Twitch Prime page. This offer has an expiration date – the first three-month part must be claimed by September 24th, 2019, while the 9-month portion must be claimed by January 22nd, 2020. That's actually a fairly generous window, especially since Twitch Prime tends to only make its promotions available for one month at a time.
You'll also need to add a credit card to your Nintendo Account if you want to redeem this free subscription to Switch Online. This, unsurprisingly, signs up you up for auto renewal, so that's something to keep in mind – at the end of your free year, Nintendo will automatically renew your subscription for another year.
To avoid this, head into the eShop on your Switch, scroll down to "Nintendo Switch Online" in the left sidebar, then select your account icon in the upper right-hand corner. From there, select "Nintendo Switch Online" from the left sidebar once again, and then – finally – select "Turn Off Automatic Renewal." It's definitely a process, but this will ensure that you don't get a surprise $20 charge in a year.
Finally, one important thing to keep in mind is that while this promo can be used to extend existing subscriptions for individual accounts, it can't be used to extend family accounts. Sadly, it seems that those of you with family accounts are being left out in the cold this time around. Are you taking advantage of this offer? Head down to the comments section and let us know!