Nintendo Switch online service, parental controls detailed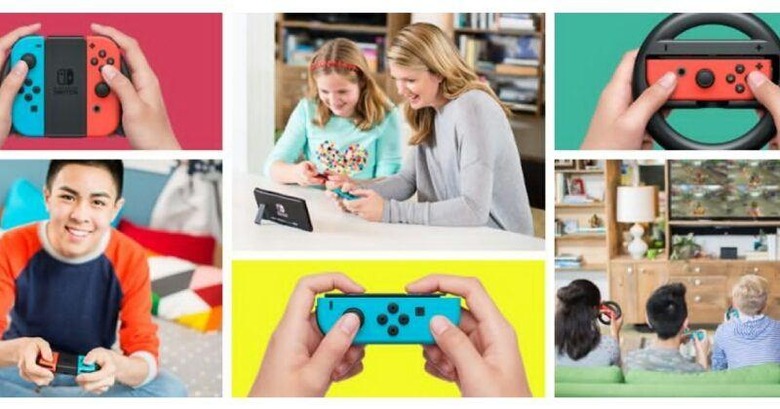 Consoles, more than their Gaming PC counterparts, used to be very local machines. While they did limit you to one physical location, it allowed for a local mutiplayer experience rarely available with PCs (unless you have more than one in the same place). Nowadays, however, all consoles have some online feature and the upcoming Nintendo Switch is no different. You know what else isn't different? You'll have to pay to take advantage of those features, at least when the Switch Online Service goes into full gear in Fall.
Nintendo's Online Service for the Switch primarily offers a way for owners to play online games with each other. Without that, the only multiplayer experience you can have will be local. Which is not all that bad, considering up to 8 Switches can connect to one another. The online service, however, will let you download and play one classic NES or SNES game for free every month.
The online service also includes something for smartphones. An upcoming mobile app will let Switch owners socialize with other players, invite them for online play, schedule those online games, and chat with them while the game is ongoing. All from your smartphone or tablet.
Those features will come with a price, a price that Nintendo still hasn't revealed. Until the day that the Online Service officially launches, Switch owners will be able to use it for free. Some features, like chat and parental controls, will always be free to use.
The Switch's local multiplayer will definitely be useful for family gaming. Nintendo is marketing the console as something for all ages, even for kids. Naturally, parents will be concerned, but Nintendo has got you covered. The Switch, via its Online Service, will let parents limit what games other family members can play and for how long they can play. Details of family controls will be disclosed closer to launch.