Nintendo Switch Online NES controllers get a big price cut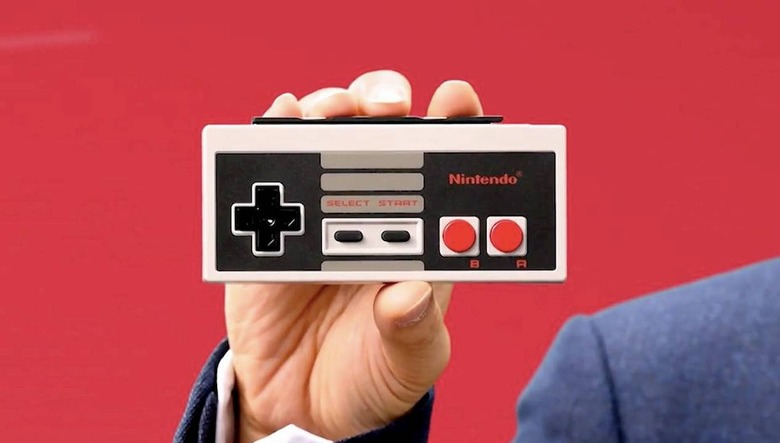 Some of the more interesting perks of being a Nintendo Switch Online subscriber are the collections of retro games you gain access to. Nintendo has two such collections currently on offer: one for NES, and a second for SNES. Switch owners can only play these games with an active subscription to Switch Online, and they can even buy special controllers that mimic the familiar gamepads of both consoles.
Nintendo has offered NES and SNES controllers since launching these classic game libraries, but at $59.99 for a pair, the NES controllers certainly on the expensive side. If you've held out on the them in hopes that we'd one day see a price drop, today you got that wish, as Nintendo has cut the price of them down to $29.99.
That, for most people, will probably make these controllers quite a bit more palatable. This isn't a permanent price cut, mind you, as Nintendo says the deal ends on January 10th, 2020 or when supplies run out. Keep in mind that you need to be subscribed to Switch Online to even buy these, with the service itself running $3.99 per month or $20 per year.
While you don't need these controllers in order to play the NES games available through Switch Online, they could be nice accessories for those who actually grew up with the console. Each controller comes with a rechargeable battery, but you'll need to slide them into the Switch itself in order to charge them – which means that those who only have a Switch Lite will want to pass on these.
So, if you're interested in picking up a pair, you can grab them from Nintendo's Switch Online special offers page. Currently, SNES controllers are sold out, with that special offers page saying that Nintendo will have more news about when they'll return at some point in January 2020.