Nintendo Switch Online has some bad news for NES games and cloud saves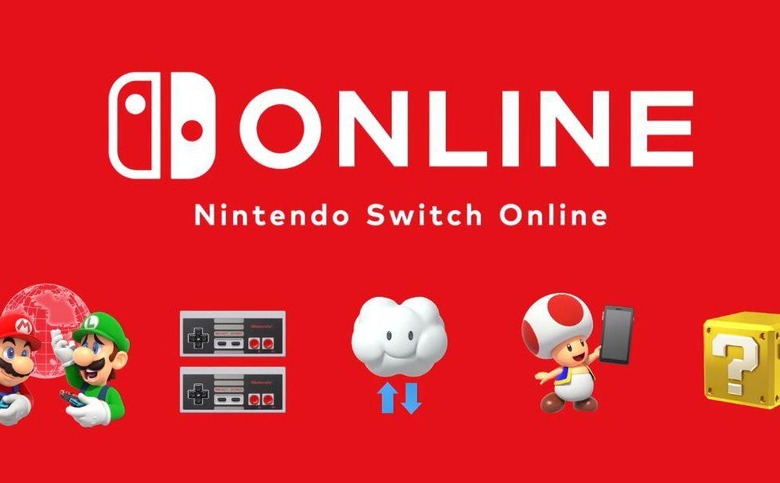 We're just a few days away from the launch of Nintendo Switch Online. Last night, Nintendo detailed the service once more during its latest Direct broadcast, but it didn't really tell us anything new, instead simply running down the list of features you get with your subscription. Today, however, we're learning some new things about the service – more specifically what players will need to do if they want to keep their cloud saves or keep playing NES games.Eurogamer reports that players will be required to connect their Switch to the internet every week to keep playing NES games. Having an active subscription to the service doesn't seem to be enough, and while most people probably would connect to the internet more frequently than that anyway, it's easy to see it being an annoyance for some.
For those who need a refresher, a subscription to Switch Online will grant players access to a library of classic NES games. The Switch versions of these games have been updated to support online play, which is a nice perk, and Nintendo says that the library will keep growing over time.
Another annoyance will likely come from the fact that Nintendo won't hold onto your cloud saves if your subscription isn't active. Eurogamer's write-up doesn't say if there will be a grace period after your subscription ends, but it seems to suggest there won't be. If cloud saves are important to you, then, you'll need to make sure that your subscription to Switch Online is always active, lest they're lost to the ether when it runs out.
Some Switch games won't even be compatible with cloud saves in the first place, which has definitely been a point of frustration for players who don't have another easy option for creating backups. Switch Online officially launches on September 18, and a year-long subscription to the service costs $20.