Nintendo Switch Online Gets Three New NES Games Next Week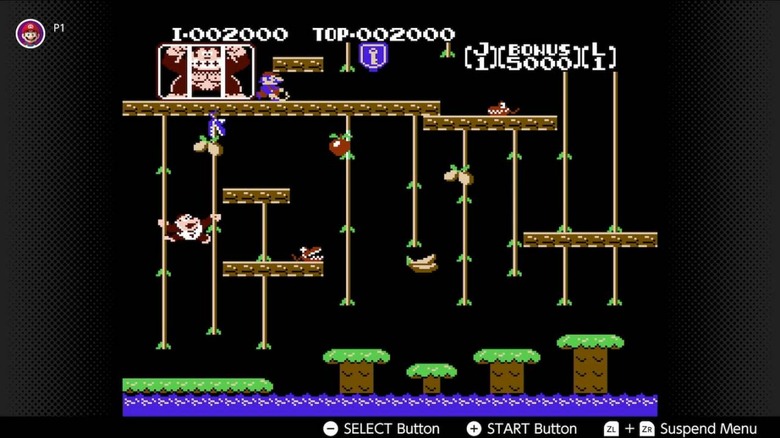 Today, Nintendo revealed the next batch of NES games heading to Switch Online. We're getting three this month, while some recent months have only added two. Once these three games join the service, Nintendo says there will be more than 40 NES games available to play with a Switch Online subscription.
May's NES titles for Switch Online should be pretty familiar for anyone who spent a lot of time either playing the NES or hanging around arcades back in the day. First up is Donkey Kong Jr., the NES version of the arcade game that served as a sequel to the original Donkey Kong. Donkey Kong Jr. is one of the only examples of Mario appearing as an antagonist in a video game, as the game puts you in the shoes of Donkey Kong Jr. and tasks you with rescuing your dad from the mustachioed plumber.
The second game on tap for May is VS. Excitebike, a game that was originally released for the Famicom Disk System and arcades. VS. Excitebike offers what is mostly the standard Excitebike experience, but it tosses competitive multiplayer into the mix. You can, of course, play the game in single player mode, and you can also create tracks – just as you could in the original Excitebike.
Finally, we've got Clu Clu Land joining the roster. Like Donkey Kong Jr. and VS. Excitebike, Clu Clu Land's origin can be traced back to arcades, so there's definitely a theme to May's games. In any case, if you're a fan of puzzle games and you haven't played Clu Clu Land yet, be sure to check it out when it lands on Switch Online because it's one of the classics.
All three of these games will be added to the Switch Online library on May 15 – one week from today. What do you think of May's batch of games? Head down to the comments section and let us know!