Nintendo Switch Online details teased: What we know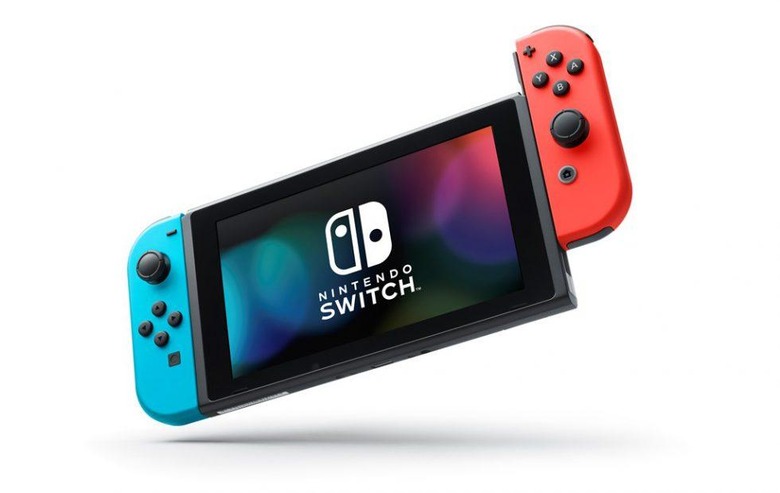 Even though we know a little bit about the paid online service coming to the Nintendo Switch later on this year, there's still quite a bit we don't. Nintendo has been fairly secretive with details leading up to this point, only letting a few loose here and there. Nintendo mentioned Switch's online service in its latest report to investors, and though the company didn't part with much, it did say when we can expect to know more.
In its FY2017 presentation to investors, Nintendo said that it will publish more information about Switch Online on its website in early May. That's pretty much all Nintendo had to say about the matter, though it does note that "the service will provide consumers with a richness of online features that allow them to continuously enjoy Nintendo Switch."
What that means is anyone's guess. Though we know that the subscription-based service will be required to play Switch games online, we don't know about any other perks that may be included with that subscription. In the past, Nintendo has said that it will make a rotating library of classic NES games available to subscribers, with the potential to include other classic platforms (like the SNES) at some point after launch.
We also know that Switch Online will cost significantly less than its two competing platforms, Xbox Live Gold and PlayStation Plus. While Gold and PS Plus each cost $60 per year, Switch Online will only cost $20 per year. Switch Online will also offer monthly and 3-month subscriptions as $4 and $8, respectively.
That's pretty much the extent of our knowledge when it comes to Switch Online. Here's hoping that when Nintendo publishes further details at the beginning of May, it tells us everything we need to know about the service. In the meantime, enjoy that free online play while you can, because that will all come to an end when Switch Online launches in September.