Nintendo Switch Nindies Showcase: Here's every single game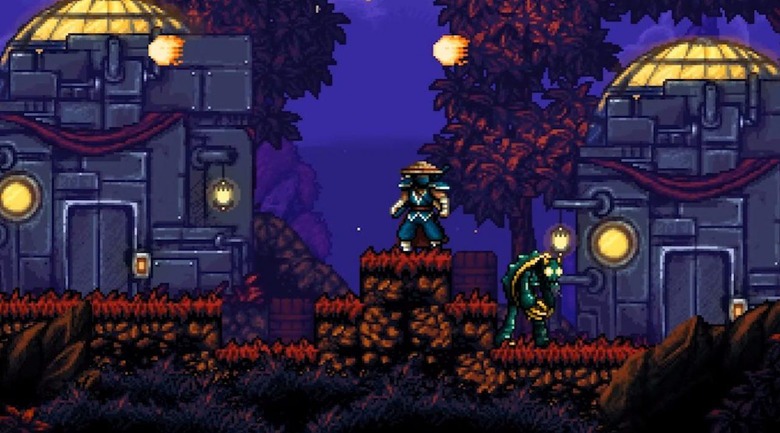 Earlier today, Nintendo hosted yet another Nindies Showcase, previewing a number of indie titles that are heading to the Nintendo Switch. Nintendo has done this in the past, so it's safe to say that there was a lot of anticipation heading into today's showcase. While the pickings were fairly light compared to the showcases we saw last year, there were still a handful of exciting games revealed.
Today's Nindies Showcase lasted just short of 12 minutes, which is a fair bit shorter than the one we saw for summer 2017. Still, some of the games revealed today look great, and there were a surprising number of new games revealed for the Switch. Let's dig into all that was announced today.
Mark of the Ninja Remastered
Nintendo led the showcase with the announcement of Mark of the Ninja Remastered. Mark of the Ninja is a fairly old game here in 2018, as it originally launched in 2012 for the Xbox 360 and PC. Still, if you enjoy stealth games, they don't come much better than Mark of the Ninja, and the enhancements that the "remastered" label promise might make this worth checking out for those who have already played through the game once.
Fantasy Strike
Fighting game fans will probably want to pay attention to this next one, as Fantasy Strike is coming to the Switch. Fantasy Strike is currently in Steam Early Access, and in the time since launch, it's received a lot of glowing user reviews. Look for Fantasy Strike to launch on the Switch this summer with local and online multiplayer modes.
Just Shapes and Beats
Berserk Studio's Just Shapes and Beats is a game that's been in development for quite some time, but it seems we're finally closing in on release. A music-based bullet hell game, Nintendo appears to have pulled some strings behind the scenes, because it announced today that Just Shapes and Beats will launch first on Nintendo Switch. We'll see this one land this summer.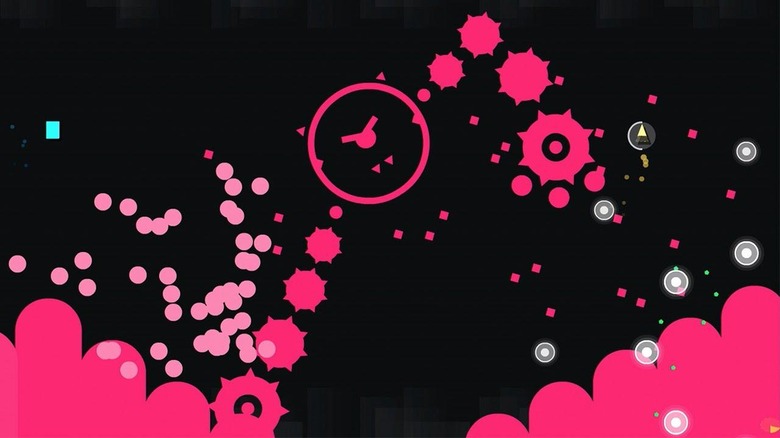 Garage
Garage may not be the type of game we're used to seeing on Nintendo consoles, let alone in a showcase about upcoming Switch games, but here we see Nintendo embracing its more mature side. The latest from Tiny Build Games is a top down shooter inspired by VHS era B-movies, which should tell you everything you need to know. This gory game will be launching exclusively for Switch on May 10.
Pool Panic
If it's from Adult Swim Games, you know it's going to be at least a little weird, and Pool Panic is no exception. In Pool Panic, you'll play as a cue ball across more than 100 levels, with the ultimate goal in each being to sink the 8 ball. It's a strange looking game, that's for sure, but one that definitely offers an interesting hook. Like many of the games announced today, Pool Panic will arrive on the Switch as a timed exclusive later this year.
Bomb Chicken
Keeping up with the theme of strange games on the Switch, next up on the list is Bomb Chicken. The title gives away this game's core mechanic pretty well: you play a chicken that lays bombs instead of eggs, and you'll use those bombs to not only defeat enemies but also to traverse the world. There's no release date for Bomb Chicken just yet, but it'll be here this summer.
Lumines Remastered
Perhaps one of the biggest games announced during today's showcase is Lumines Remastered. This gives the classic puzzle game an HD coat of paint, along a remastered soundtrack. If you were a fan of Lumines on the PSP, be sure to have a look at this when it launches for the Switch in May.
Reigns: Kings and Queens
Reigns: Kings and Queens might be a little different than your standard video game fare. This port packages together Reigns and its sequel, Reigns: Her Majesty into one bundle that tasks you with making tough decisions as a monarch trying to keep their seat of power. Reigns: Kings and Queens will launch for the Switch sometime this spring.
Light Fall
If you enjoy challenging platformers like Celeste, then Light Fall might be a good game to check out. Visually, Light Fall looks to be a very pretty game, and its fast-paced platforming will be perfect for anyone who likes speedrunning. Light Fall will be a timed exclusive for the Switch when it launches later this spring.
West of Loathing
Many PC gamers are probably already familiar with West of Loathing. With its unique stick figure graphics, West of Loathing is part point-and-click adventure title, part turn-based RPG. It's managed to build a sizable fan base thanks to its excellent writing, so if you want a game that's unlike any other, check it out when it heads to Switch as a console exclusive this spring.
Pode
If, on the other hand, you're not a fan of West of Loathing's minimalist graphics and you want something a little more visually appealing, Pode might be a better choice for you. This co-op exploration game will see you and a friend playing as "two unlikely travel companions" who need each other to solve the puzzles found throughout Pode's world. We'll see this launch later this spring, with no specific release date announced yet.
The Messenger
It's just a hunch, but I have a feeling most Switch owners are going to be very excited about The Messenger. The game sports a classic 8-bit style many of us are accustomed to in our indie games, but by discovering portals dotted around The Messenger's stages, you'll be able to shift the visual style to a 16-bit one, reminiscent of the SNES or the Sega Genesis. It looks pretty awesome to be completely honest, and like Light Fall, this one will probably find a big audience in the speedrunning community.
Bad North
Definitely one of the more interesting games to get a reveal today, Bad North is a real-time strategy rogue like that will have you defending your land from invading vikings. Should any of your commanders fall in battle, they'll be gone permanently, so you'll need to make sure your tactical skills are up to snuff if you want to keep them alive. Bad North is another timed exclusive for the Nintendo Switch, and it's arriving this summer.
The Banner Saga 3
Nintendo saved what was arguably the biggest reveal for last, announcing that The Banner Saga 3 will be coming to the Switch. The Banner Saga 3 wraps up an epic tactical RPG trilogy, but it's not enough to bring just the final chapter to the Switch. We'll also see the first two Banner Saga games launch alongside it, but unfortunately, we don't have a release date for any of them yet.
Nindies Showcase Spring 2018
If watching each individual trailer is a bit too tedious and you just want to catch all of the announcements at once, you can watch the VOD of today's Nindies Showcase below. It's almost hard to believe that Nintendo managed to pack all of these games into a broadcast that was less than 12 minutes long, but it managed to nonetheless. Have a look for yourself.
Wrap Up
So, at the end of the day, there may not have been as many reveals as some of us were hoping for, but there are still plenty of fantastic looking indie games lined up for the Switch in the first half of 2018. Be sure to head down to the comments section below and let us know which one you're looking forward to most!