Nintendo Switch Mini Outed In Accessory Leak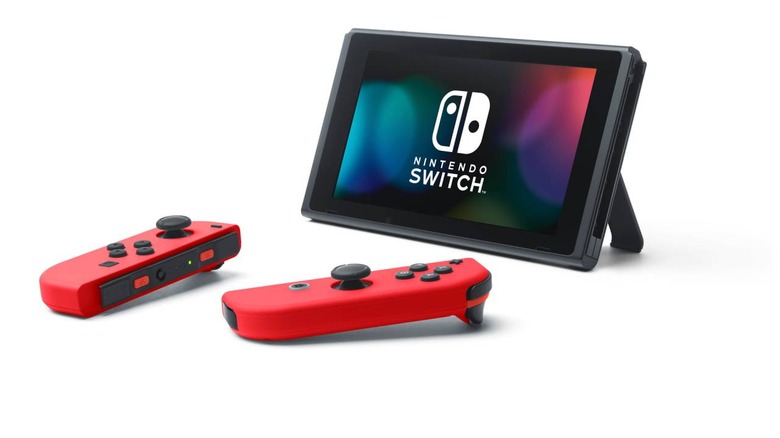 For months now, some very interesting rumors surrounding the Switch have been making the rounds. Specifically, these rumors claim that Nintendo is gearing up to release a new Switch variant that's smaller and cheaper than the console that's currently on shelves. As the Switch makes its way through its third year, launching a less expensive model could certainly boost sales during the ever-important holiday shopping season.
Not only that, but when it comes to handheld systems, Nintendo has historically released a number of variants. The 3DS, for instance, had a bunch of them, with Nintendo launching the 3DS XL, 2DS, New 3DS, New 3DS XL, and 2DS XL at various points throughout the handheld's lifespan. While the Switch may not be a full-fledged handheld console, it wouldn't be all that shocking to see Nintendo launch some new models as time goes on.
Unfortunately, Nintendo president Shuntaro Furukawa said shortly before E3 began that there wouldn't be any new hardware announcements during the show, and sure enough, E3 2019 came and went without the reveal of this rumored Switch Mini. Still, that isn't to say that such a console isn't in the works, and today, the argument for its existence got a bit stronger with the appearance of a silicone case.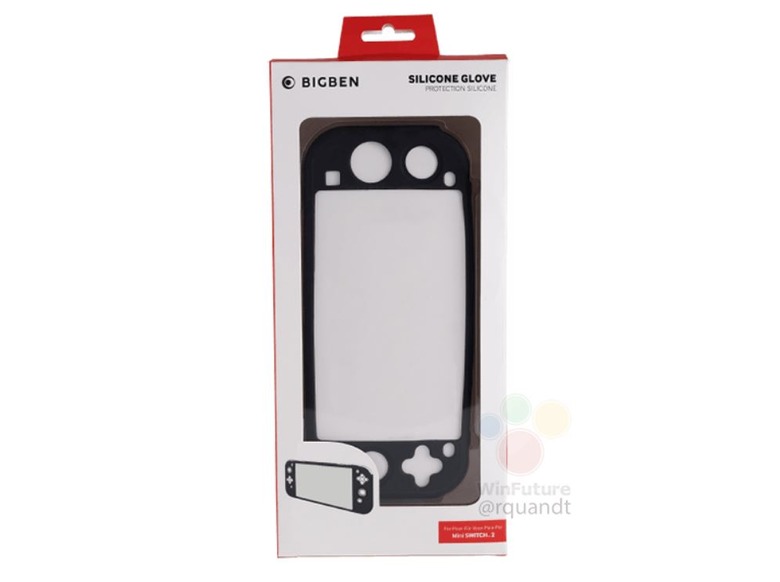 Made by Big Ben, an image of this silicone case was given to Winfuture by Roland Quandt, who obtained it from an unnamed reliable source. It's a fairly unexciting leak in most aspects as it's just an image of the case's retail packaging, but the fact that it says it's for the "Mini Switch 2" is definitely enough to get our ears to perk up.
Obviously, this isn't quite the hard confirmation that we're looking for, but it's enough to make us wonder if we will indeed see a Mini Switch launch before the year is out. We'll keep an ear to the ground for more, so stay tuned for that.