Nintendo Switch Lite Goes All Handheld Later This Year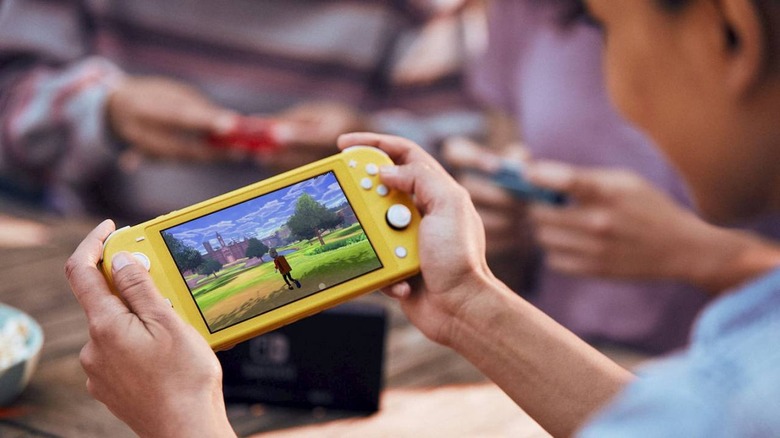 For months now, various reports have been claiming Nintendo's secret intention to release a cheaper, handheld-only Nintendo Switch. It turns out those reports were right, as today the company announced the Nintendo Switch Lite. The device, which is out this fall, is a smaller version of the standard Switch, and as a result, it's less expensive than the console we have now.
Though it sounds like the Switch Lite doesn't have any different interal hardware, it still functions a lot differently from the standard Switch. The Switch Lite is made to be entirely portable, which means that it can't connect to a TV. As you might have already guessed, this focus on portability means that it ships without a dock.
The Switch Lite also doesn't have a kickstand, so it can't be used in tabletop mode either. Since it's only supposed to be used in handheld mode, the controllers are built into the device itself and aren't removable. Nintendo says that the Switch Lite is also smaller than the standard Switch, which should help with portability.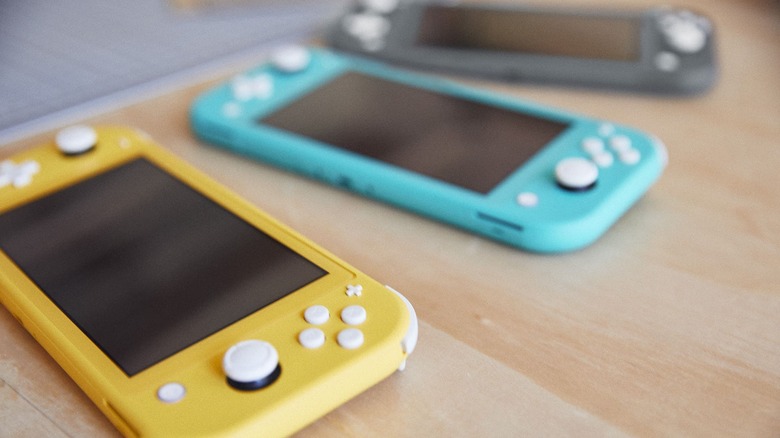 Screen size has also been decreased with this new console, going from 6.2 inches in the standard Switch to 5.5 inches in the Switch Lite. It seems that battery life has received a bit of a bump, with Nintendo estimating that the Switch Lite can last 3-7 hours depending on the game – with Breath of the Wild specifically, Nintendo says players can expect approximately 4 hours of battery life out of the Switch Lite, whereas that estimate is 3 hours for the Switch. You can read more about the differences between the two consoles over on Nintendo's website.
The Nintendo Switch Lite will launch on September 20th and it'll be available in three different colors: yellow, gray, and turquoise. It'll be here just in time for the start of the holiday shopping season, and at $199.99 ($100 less than that Switch) it could do a lot to boost Switch sales as the console moves through its third year. We'll see how well it's received soon enough, but for now, head down to the comments section and tell us what you think of the Switch Lite!