Nintendo Switch keyboard accessory docks with Joy-Con controllers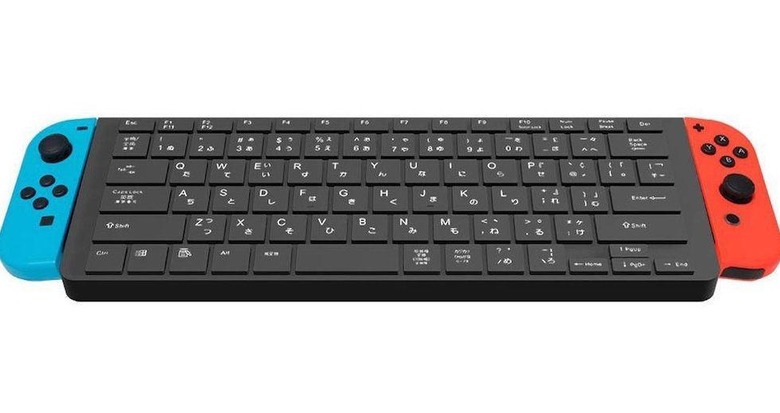 We may receive a commission on purchases made from links.
The idea of using a keyboard with your Nintendo Switch may seem like a silly one, but as the new console gets more titles with in-game chat features, such as the upcoming release of Dragon Quest X, such an accessory can become very useful indeed. Japanese accessory makers are well aware of this and seem to be getting a jump on the situation; third-party peripheral maker Hori recently announced their own Switch-compatible keyboard, and now Cyber Gadget has one too.
What gives Cyber Gadget's keyboard an advantage over Hori's, however, is that it features slots on each side to dock with the Switch's right and left Joy-Con. This allows players to easily and quickly adjust their hands between gameplay controls and communications.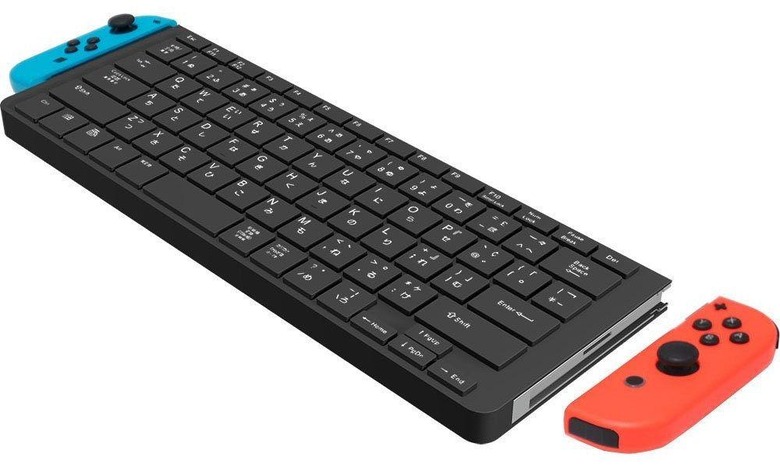 The keyboard connects to the Switch via USB, but unfortunately it doesn't charge the Joy-Con while in use. It also means the Switch's display is meant to be docked with a TV or positioned upright with its little kickstand. Players could always play with the Joy-Con docked with the Switch like normal, but then they'd have to set down the display to type something on the keyboard.
Cyber Gadget says the keyboard will be released in Japan in late September at a price of roughly $32. There's no plans for a US release right now, but eager Switch owners could always keep an eye on Amazon Japan and choose to import one.