Nintendo Switch is the fastest-selling Nintendo system ever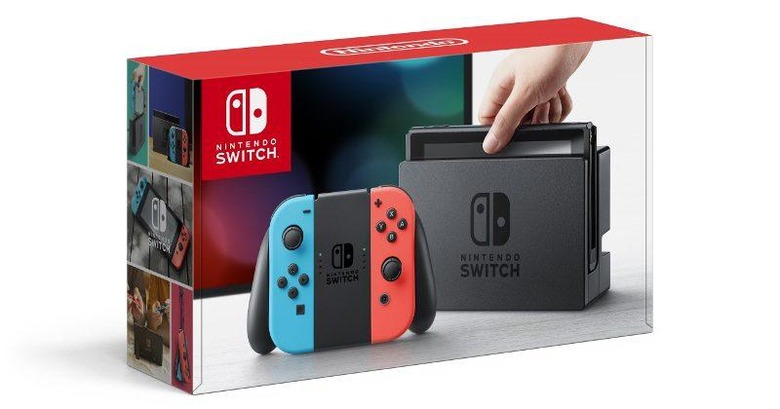 You know how companies often boast about how their next gen product is the best ever, compared to their previous gen product? That is generally true, though there are some exceptions, like the Samsung Galaxy Note 7 and the Nintendo Wii U. It seems that Nintendo is making up for lost time and sales with the Nintendo Switch. The Japanese gaming giant is now proudly revealing just how much Nintendo Switch units its was able to sell in March, in the US alone, making it its fastest-selling video game system in its history and, a bolder claim to make, one of the fastest selling gaming system of all time.
It's not that hard to see why the Switch would sell so fast. Part of that was hype but a good chunk of it was because of the promise of gaming anywhere and everywhere. Plus, for the price of a stationary console, you get a console and a handheld in one. So it's not that hard to believe Nintendo's boast that it was able to sell more than 906,000 Nintendo Switches in March, as least in the US only.
Not that the Switch was perfect in any way. After that successful launch, its warts started showing. Some of them have been or are being addressed. Others are being swept under the rug. Nintendo at least admits that they are having supply problems, partly because they didn't expect the Switch to sell this fast. Those are supposedly being addressed as well.
The Switch wasn't Nintendo's only 2017 record breaker. The Legend of Zelda: Breath of the Wild sold more than 1.3 million units in just a month, making it also the fastest-selling Zelda title ever. Of those, nearly 460,000 units were sold for the Wii U and over 925,000 were for the Switch. Considering there have only been 906,000 Switches sold, that meant some bought more than one, probably the limited edition and a regular copy.
Nintendo hopes that the numbers, not to mention the money, will continue to flow, especially as new titles land on the Switch. Mario Kart 8 Deluxe, claimed to have more content than any Mario Kart game ever, is coming in two weeks and ARMS will be out on June 16th, followed by Splatoon 2 on July 21st.