Nintendo, it would seem, is on quite a roll with announcements lately. Last week, it revealed a bunch of new Switch games for the first half of 2018 in a Direct Mini broadcast, and now it's teasing yet another reveal. Even better news is the fact that this reveal will be going down today.
Nintendo's official UK site is responsible for the tease this time. A new landing page has gone live on the site, telling users to tune in today to see a new "interactive experience" for the Switch. The whole thing is slated to go down at 10 PM GMT/5 PM Eastern.
"Tune in to discover a new interactive experience for Nintendo Switch that's specially crafted for kids and those who are kids at heart," the announcement reads. Unfortunately, that's all Nintendo is giving us for now, so we're left waiting until reveal time to find out more. We can, of course, make our guesses in the meantime.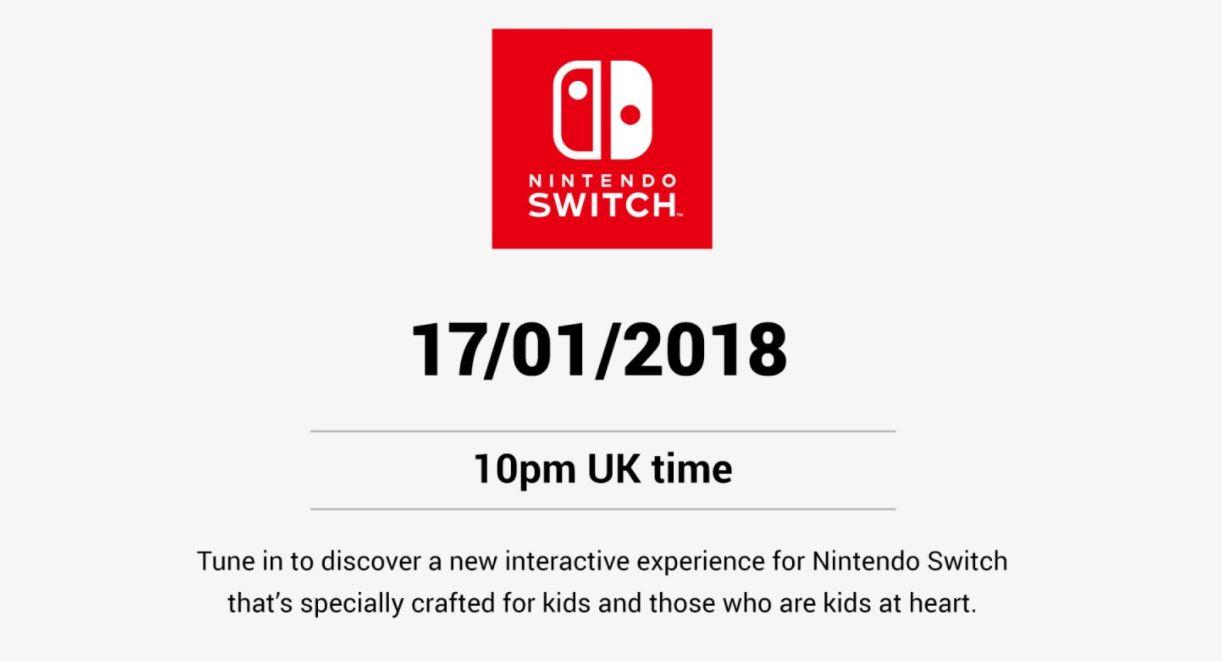 Earlier in the week, Nintendo President Tatsumi Kimishima was quoted as saying that 2018 will be a "crucial" second year when it comes to turning the Switch into a worldwide success. Part of Nintendo's strategy moving forward will be attracting anyone and everyone to the platform, even those who don't usually buy consoles. While 2017 was a great year for Nintendo's core audience, in 2018 we'll see the company begin to pull in mainstream consumers – those who bought the Wii, for instance, but aren't in the habit of buying a new console every cycle.
This could very well be a play for that segment of the market. Whether its a new game or a new accessory is anyone's guess, but we don't have much longer to wait until we find out out what it is. We'll have coverage of Nintendo's announcement right here at SlashGear, so stay tuned for more.