Nintendo Switch in stock at GameStop with tempting trade-in deal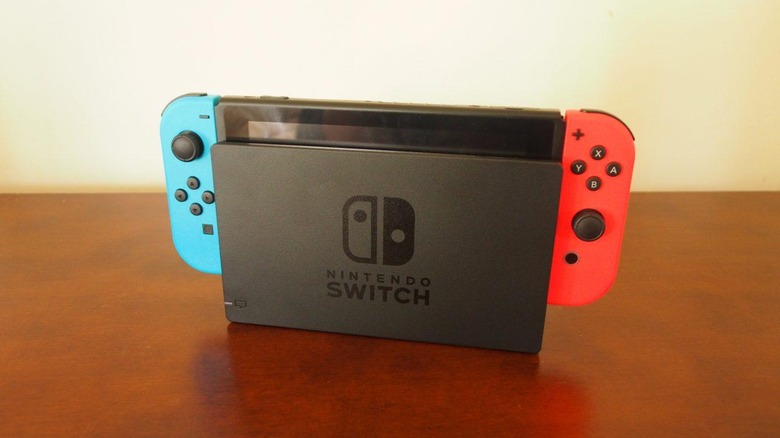 We're quickly approaching the two month mark since the Nintendo Switch's release, and in some cases, it's still difficult to find one. Though stock issues seem to be easing in some areas, Switches can still sell out rather quickly when new stock comes in. If you're still looking for one, you might want to try looking at GameStop, as the retailer has received new stock today.
Unlike the $500 Switch bundle GameStop has been offering, these consoles are only going to be available in store. That may ultimately be a good thing for folks who are looking to get one, as it could mean that this allotment of consoles doesn't sell out as fast. Still, you may want to head out to your local store sooner rather than later, as GameStop doesn't expect this stock to last through the weekend.
With that warning in mind, it's encouraging that GameStop expects this stock last any amount of time. Near launch consoles sold out as quickly as they came in, but if these ones are available for even a day or two before selling out entirely, that's a good sign. Hopefully that means Nintendo is well on its way to sorting out the stock issues that plagued the Switch at launch.
This restock comes in time for the launch of Mario Kart 8 Deluxe this Friday. A re-release of the excellent Wii U racer, Mario Kart 8 Deluxe comes with all of the DLC released for the original game. On top of that, it also has a reworked battle mode that seems to make the game much better. If you've got a Switch and you never played Mario Kart 8 before, it seems that this is an essential addition to your library.
Of course, there's also The Legend of Zelda: Breath of the Wild, which will certainly be a contender for Game of the Year once we 2017 begins winding down. If you need some extra cash to pick up either of those games alongside a Switch, GameStop is giving $200 in trade-in credit for a PS4, Xbox One, 3DS, or Wii U when you put it toward the console. That trade-in deal is only good until April 30, so hop on it if you want to take advantage of it.