Nintendo Switch In Stock At GameStop, But Get Ready To Shell Out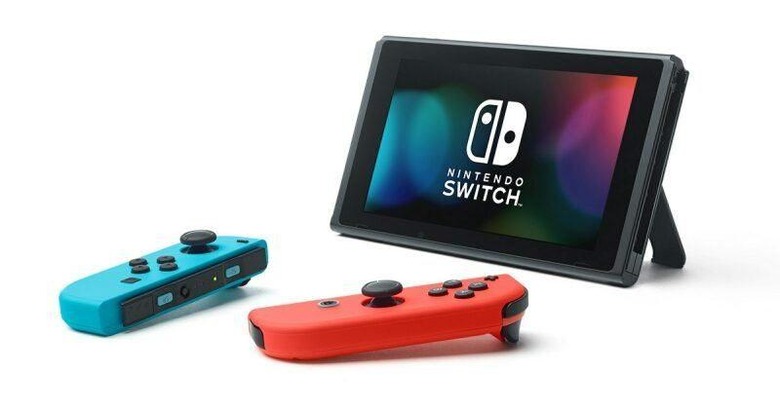 If you're still having problems finding a Nintendo Switch, we've got some good news and some bad news for you. The good news is that they're back in stock at GameStop. The bad news is that you'll have to shell out a lot of dough to take one home.
That's because this latest allotment of Switches are only available as part of a bundle GameStop has put together. GameStop seems to do this frequently with hard-to-find products as a way of netting add-on sales. This is one of the more expensive Switch bundles we've seen, clocking in at a whopping $500.
So, what does that kind of cash get you? In this bundle, you'll get a Switch console, The Legend of Zelda: Breath of the Wild and its expansion pass, Mario Kart 8 Deluxe, and a 128GB microSD card. As far as bundles go, this isn't too bad, especially since similar bundles closer to launch featured 1-2-Switch – a somewhat lackluster games that still has a price tag of $50.
Here we're getting two excellent games: Breath of the Wild, which is quite possibly the best Zelda game ever made, and Mario Kart 8 Deluxe, which we already know will be good thanks to its Wii U predecessor. It's true that the bundle probably overprices the SD card, but if you don't have any other options for a Switch, you could do a lot worse than what GameStop is offering here.
These bundles are available now though GameStop's website, with both neon and gray consoles up for grabs. GameStop says that these will ship out on our before May 5, so maybe don't get your hopes up for speedy delivery. What do you think about this bundle? Is it a good deal? Head down to the comments section and let us know!