Nintendo Switch in China will have only one game at launch next week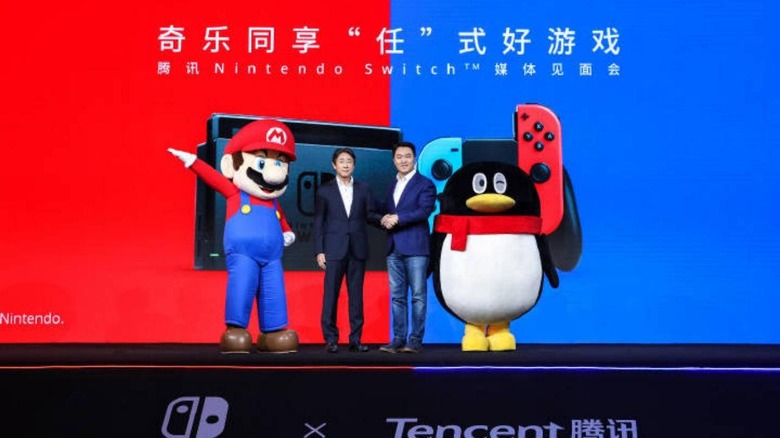 At long last, Nintendo's highly-rated gaming console is coming to China. But when the Nintendo Switch does land in stores there next week, it might barely even make a ripple. But while getting approved to officially start sales in the country is newsworthy in itself, it will probably make very little difference in global sales numbers, especially considering there will be only one game available for sale for the console when it launches.
China is considered to be the world's biggest gaming market but that only applies to PCs and mobile. Consoles and their games have been banned from the country only until recently. But even now, breaking into the Chinese market is difficult even for a veteran like Nintendo. That's why it has partnered with Chinese gaming giant Tencent and now we're finally seeing the fruit of that deal.
On December 10, the Nintendo Switch will be available for sale for 2,099 RMB or roughly $300, practically the same as the US version. And that's only the original version of the Switch, as the Switch Lite will require yet another round of certification.
That price, however, does already include a copy of New Super Mario Bros. U Deluxe, the first and so far only Switch title that has been approved for sale according to China gaming analyst Daniel Ahmad. Super Mario Odyssey, actually a Switch launch title, and Mario Kart 8 will follow but no timeline has been given for their arrival. Pre-orders for the two games, however, have also started.
It will definitely be interesting to observe how different the Nintendo Switch experience will be for Chinese gamers considering the restrictions imposed by their government. The Chinese Switch itself may be able to play cartridges from any region, presuming gamers can get their hands on them, but there may be limitations and blocks on online content and transactions. It sounds like a very different Switch from the rest of the world and it remains to be seen if it will be even worth all the hassle for a market that has traditionally snubbed consoles.