Nintendo Switch hardware redesign rumors looking bleak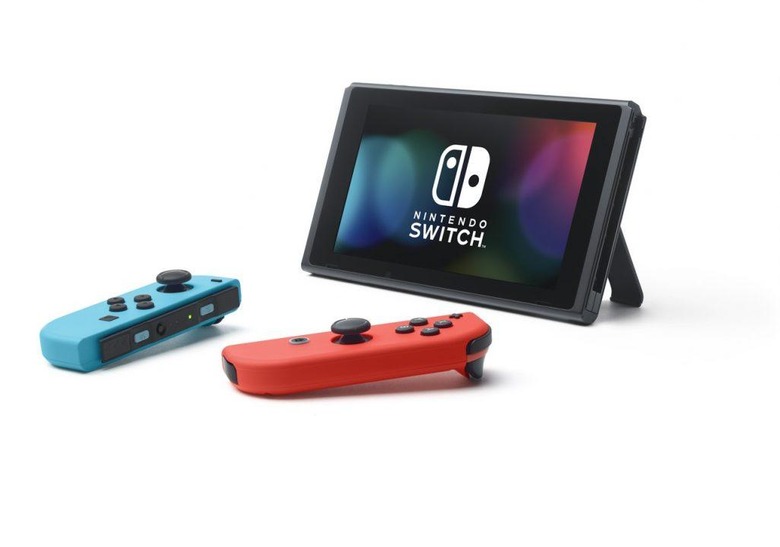 The Nintendo Switch is just a couple of days away from turning one year old, and it's safe to say that it's had an excellent first year on store shelves. The Switch's second year will be arguably just as important as its first, as Nintendo now has to get users outside of its core fanbase excited about the console. Even Nintendo itself has said that Switch's second year will be "crucial" in determining how successful it is.
There are a few different ways Nintendo can appeal to a broader audience, and one way is to introduce different hardware variants. Most consoles, be they home systems or handhelds, see redesigns at some point in their lives, so it seems safe to assume that the Switch will get the same treatment at some point down the road. Such a notion is particularly easy to believe when you consider all of the hardware variants Nintendo has launched for the 3DS over the years.
So, is a new version of the Switch on deck for 2018? Don't get your hopes up. A new report from The Wall Street Journal claims that Nintendo will focus on peripherals to keep sales high in its second year, such as the recently-revealed (and soon to launch) Nintendo Labo.
WSJ's sources, who claim to be familiar with the company's plans and asked to remain anonymous, also suggest that Nintendo could look to develop new peripherals that use the Switch's USB-C port. For now, Nintendo Labo is the only tangible example of these peripherals Nintendo plans to create, but if the others are as creative, then we Switch owners should be in for a good time.
Of course, that Nintendo isn't planning a hardware redesign right now doesn't mean one will never materialize. Given Nintendo's penchant for new 3DS models, it certainly seems safe to assume that we'll see a new version of the Switch at some point down the road, but for now, we'll have to settle for the model Nintendo launched a year ago as our only option.