Nintendo Switch gets exclusive Marvel Ultimate Alliance 3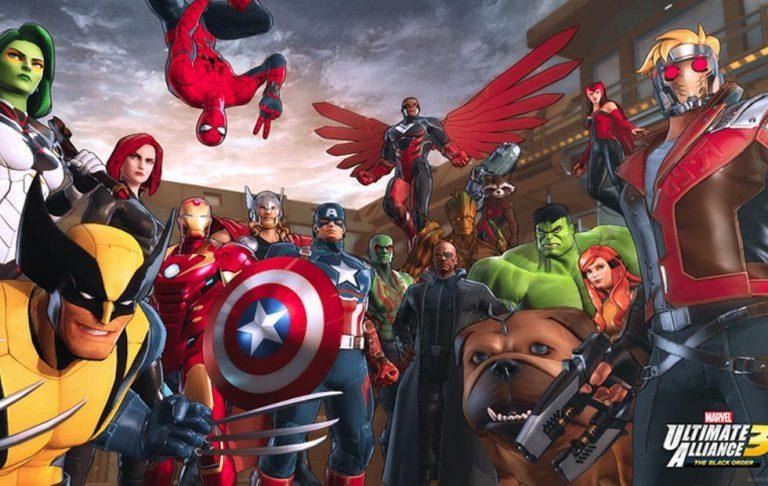 There is no shortage of Marvel games on almost all platforms. Some might argue there are, in fact, too many, especially on mobile. The one platform where there isn't one yet, save for a LEGO-based title, is the Nintendo Switch. But come 2019, that will change and the Switch will be getting its first major, serious non-LEGO Marvel superhero title. Marvel Ultimate Alliance 3 is coming nearly 10 years after the last one and, unsurprisingly, it all revolves around the Infinity Gems.
Unlike the more recent Marvel games that seemed to be designed for mobile from the start, the Ultimate Alliance franchise is fondly remembered for its action-oriented gameplay, RPG elements, and, of course, the roster of characters from Marvel's treasury of spandex-clad heroes and villains. Or rather "was" fondly remembered, considering Marvel Ultimate Alliance 2 was launched way back in 2009. That makes the 2019 launch all the more significant.
As its title suggests, Marvel Ultimate Alliance 3: The Black Order revolves around the titular villain team headed by the mad Titan Thanos. And whenever Thanos is involved, you can be pretty sure so are the Infinity Gems. But unlike in the movie, it's not only the Avengers that are involved, naturally. You'll also get to play or at least meet figures from other teams, including the X-Men and, for the first time, the Guardians of the Galaxy.
More than just the story and the action, the Switch incarnation of the game will offer unique co-op battle experiences. You can play with up to four players via a local wireless network, pair four Joy-cons on a single Switch, or even play online. The latter requires a Nintendo Switch Online subscription, which isn't available in all territories.
Although no exact date has been set yet, Marvel Ultimate Alliance 3: The Black Order launches on what should be an auspicious year for Marvel. Both Captain Marvel and the Avengers 4 films will premiere that year and this game neatly ties into those. It remains to be seen, however, if the Ultimate Alliance still has the same loyal following it had a decade ago and if the Switch exclusivity will do more harm than good.